Home
»
Blog
»
watch-out-for-credit-card-fees
Watch Out for these Credit Card Fees!
February 21, 2017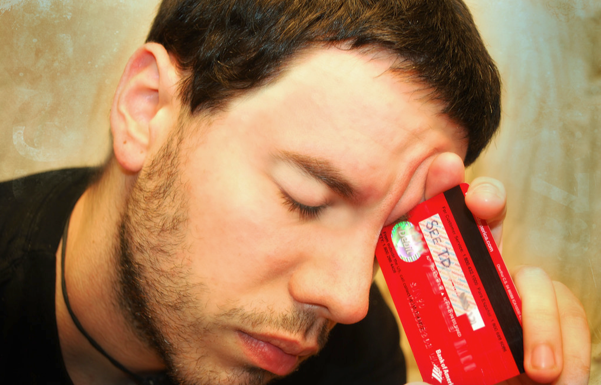 If I were to ask you, "What is it about credit cards that scares you the most?" what would you say? We asked quite a few of our clients this question, and many of them gave us the same answer: Fees.
While it is true that credit cards charge a variety of fees for a number of reasons, what is equally true is that most of them can be avoided. However, for this you need to know what these different kinds of fees are, and why they are charged.
Armed with this knowledge, you can alter your card usage in such a manner that you won't have to pay most of these charges. The best way to find out what kind of fees your credit card company might hit you with is to read your credit card agreement thoroughly. More often than not, you'll find that it will list some or all of the following charges.
Annual Fee: This is a yearly fee charged by certain premium cards, charge cards, secured cards or sub-prime cards for the convenience of possessing a credit card. Paying this fee makes sense only if the benefits offered by the card surpass its cost. Otherwise, you'll do better to find one that doesn't have these charges.
Balance Transfer Fees: These usually comprise 3% - 5% of the balance transferred; however, they may be worth it if you can pay off the balance before the transfer period expires. You can call the company to ask if they have an offer with a lower fee, and, in some cases, the company might waive it altogether. (To learn more about balance transfers and how to get the most out of them, click here.)
Cash Advance Fee: You may be charged a percentage of the amount of money you withdraw, say 2% - 4%, or a flat fee for cash advances. In most cases, borrowing cash against your credit card is not a good idea – not only are you charged higher interest rates than normal credit card purchases, but you must also pay ATM fees.
Expedited Payment Fee: This is charged when you make a last-minute credit card payment by phone to avoid being late. While you may have to cough up $10 - $15 for this purpose, it's better than getting hit with a late fee.
Late Fee: This one is self-explanatory – you have to pay this charge if you don't make the minimum payment by the due date. However, if you tend to pay regularly and are accidently late on your payment occasionally, you may be able to get the fee waived if you call your card company.
Foreign Transaction Fee: If you use your credit card to conduct any transactions abroad, or if you pay online in some foreign currency, you may be charged around 2%-3% of your total purchase. When travelling abroad, it's best to look for a card that doesn't have these fees.
Over-the-limit Fee: This is charged if you opt-in to have over-the-limit transactions processed. To avoid it, just keep you balance below the limit, or opt-out of the option.
Returned Check Fee: In case the bank returns your card payment due to insufficient funds in your account, you may be charged a returned check fee. Thus you should always make sure that you have enough funds in your account before making a credit card payment.
Finance Charge: Unless you're availing of a 0% interest rate promotion, your card issuer will charge you interest if you carry a card balance beyond the grace period. The amount will vary depending on your interest rate and average daily balance, and can be avoided by paying off the full balance each month.
Other than the charges listed above, you may be charged a closure fee (at the time of closing an account), an inactivity fee (if you don't use the card for a certain period of time or are unable to achieve a set annual spending limit), or an application fee just for applying for a credit card, irrespective of whether you are approved or not. Other less common fees are credit limit increase fees, which may be charged if you place a request to have your limit raised, and credit card replacement fees, if you request to replace your credit card soon after your last card replacement.
The above list of fees may seem surprisingly long, but it's not all doom and gloom. Many credit cards are available in the market which, if used carefully, can prove to be cost-free. In fact, many consumers use such cards not only to build credit, but also to obtain short term financing for their businesses.
How so? Well, to begin with there are numerous financial institutions that offer 0% business credit cards for a period of 6, 9, 12 and even 18 months. These can be utilized in such a way that you get access to unsecured credit of $250,000 or more at 0% interest. However, in order to maximize the amount you can receive, you need to know certain techniques. At Fund&Grow, we not only tell our clients how to qualify for and take advantage of these offers, but we also hold their hand through the entire process. Thus, if you know someone who is in need of such a loan, call us at (800) 996-0270, and we'll do what we can to help them out.