Cancellation Policy and Process
Fund&Grow provides a 60 calendar-day, money-back guarantee on our core consulting program. If you no longer wish to work with Fund&Grow or are unable to qualify within 60 calendar days of your signup date, you are eligible for a full refund less four percent (4%) for processing fees. Please call us at 1-800-996-0270, Ext. 2, email your current representative at Fund&Grow, and/or email us at service@fundandgrow.com to formally request your refund. Once the request is received, you will be contacted within one to two business days by our management team to process your request. Before finalization of the cancellation, you will be required to complete and sign a short cancellation document which we will place in your client portal at fundandgrow.com/client. Once this form is completed, your refund will be issued.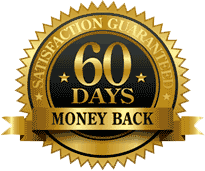 When a client receives service, in the form of credit gained or utilizing complimentary services, services will be considered rendered, and the client will not be eligible for a refund. If a client does not receive service as stated, the client can request refund and enroll again at a later date.
If a client receives credit within their first 60 days, or after, they will remain in the program since there is no minimum amount guaranteed during the 60-day refund period and no refund will be issued. Amounts will vary from client to client because credit profiles produce different outcomes. Clients cannot merely test drive the service and decide to cancel based on their amount received being lower than they hoped. Fund&Grow consults with every client thoroughly before moving forward to applications to ensure the highest results possible. We ask that you take your representative's credit advice when deciding when to move forward to applications.
Membership to the Fund&Grow Premium Coaching may be cancelled at any time. Simply login and cancel your subscription. In order to receive a refund for a month's charge, the request must be made within 30 days of the charge. Fund&Grow discloses the Premium Coaching membership at signup and therefore will not issue more than two months of charges.
Fund&Grow has a commitment to customer satisfaction and guarantees a positive outcome. We promise to hold our clients in high regard and will do whatever is necessary to satisfy our client's concerns.