testimonials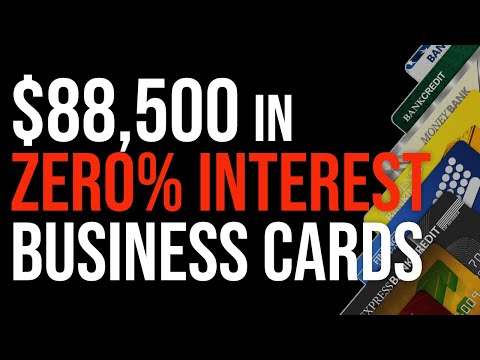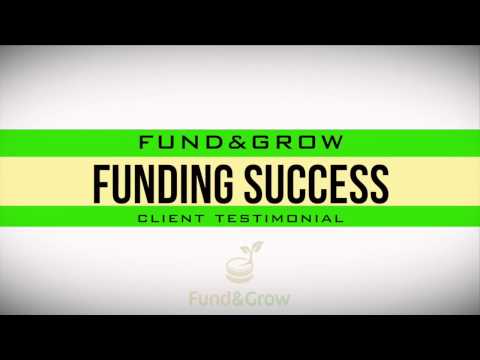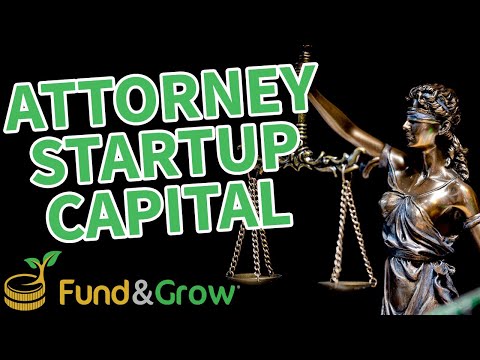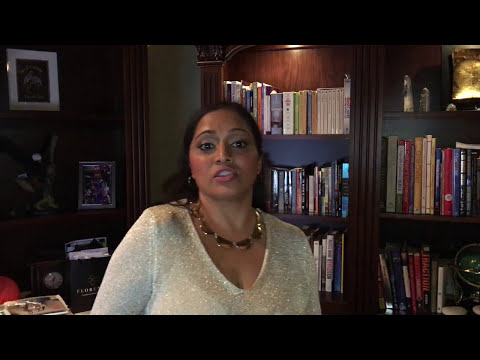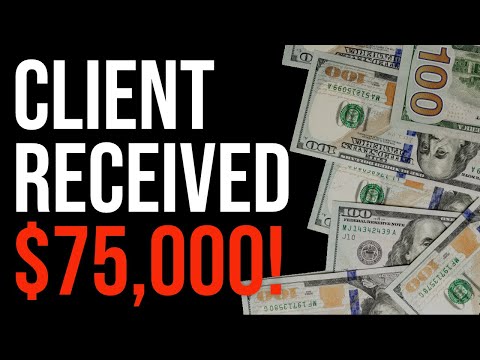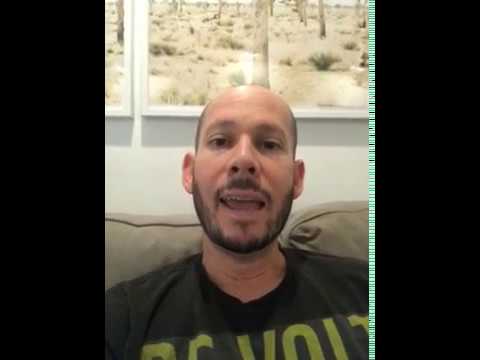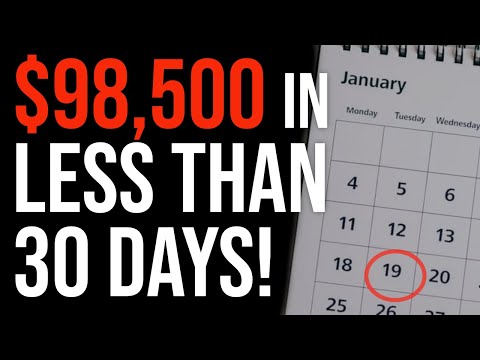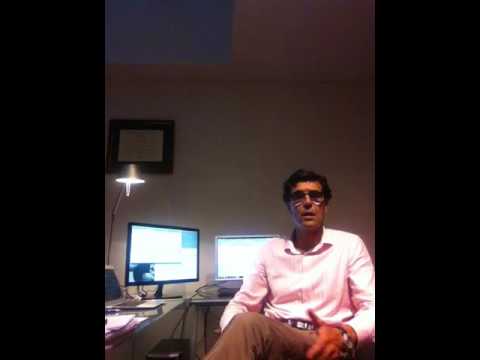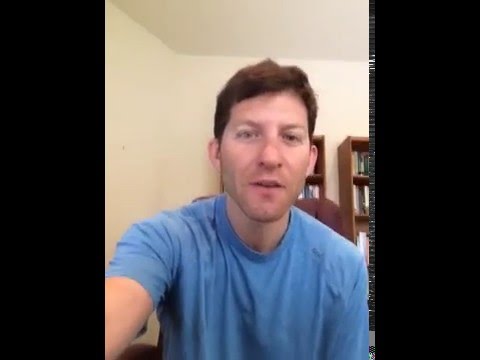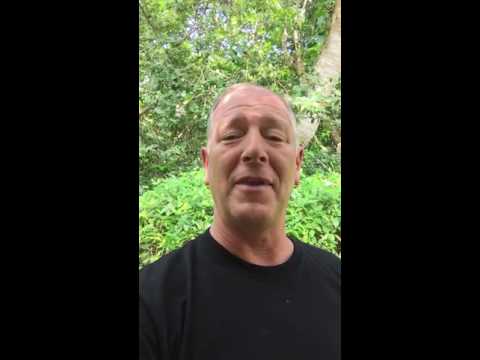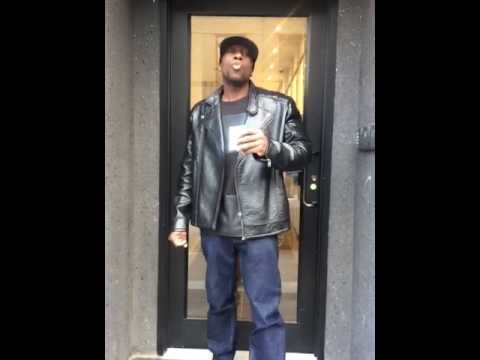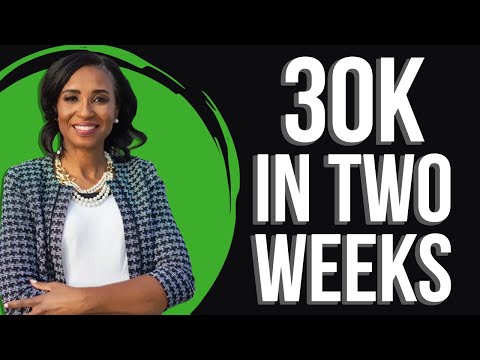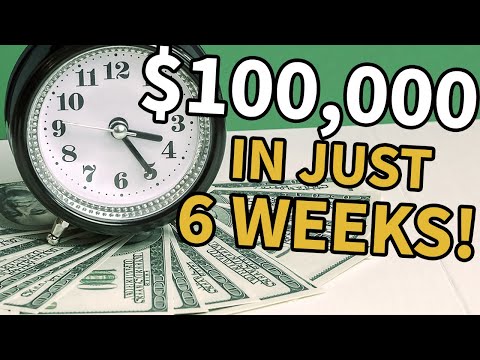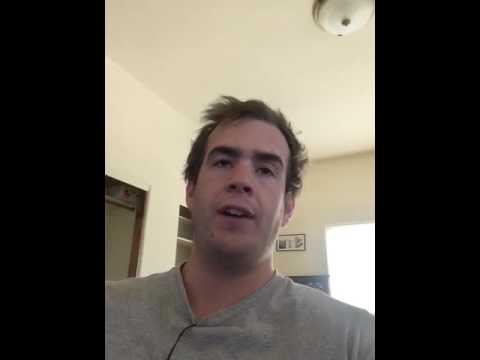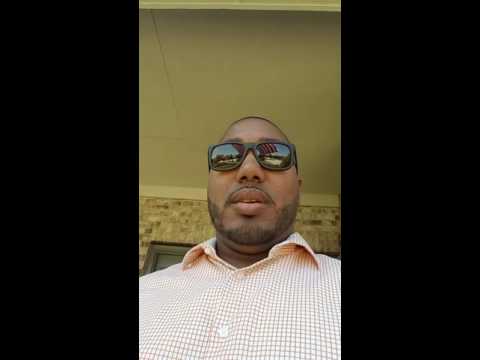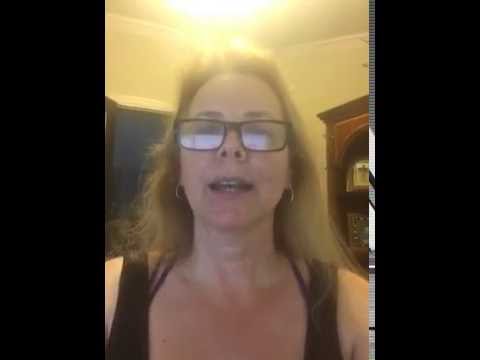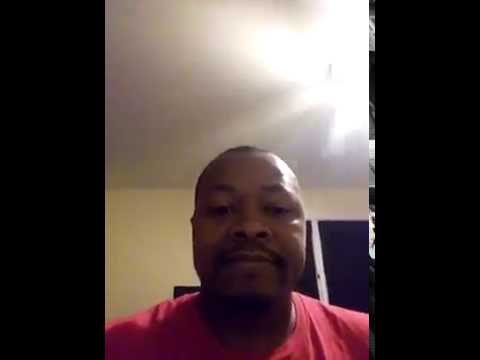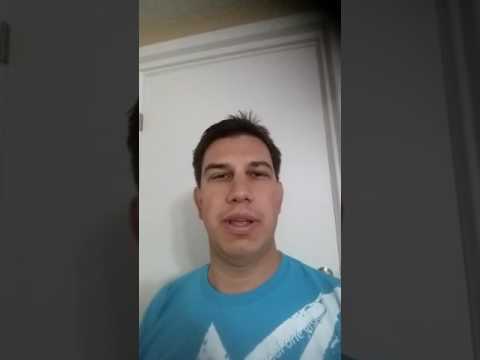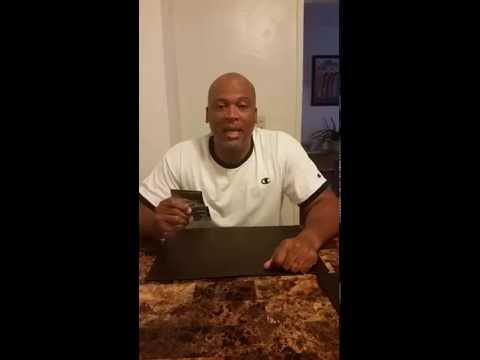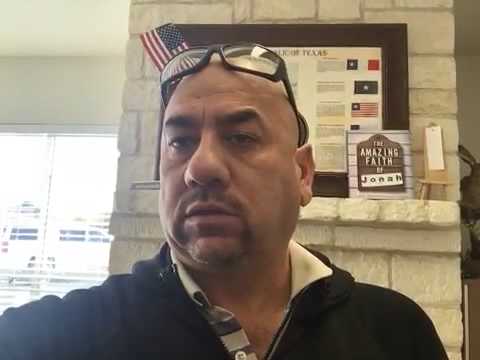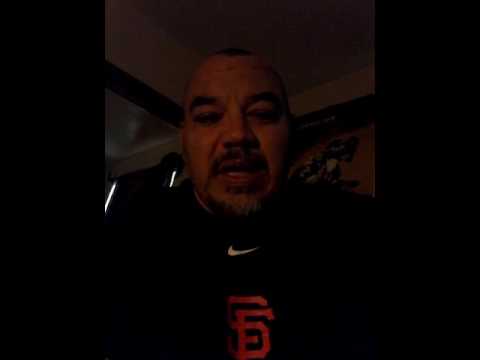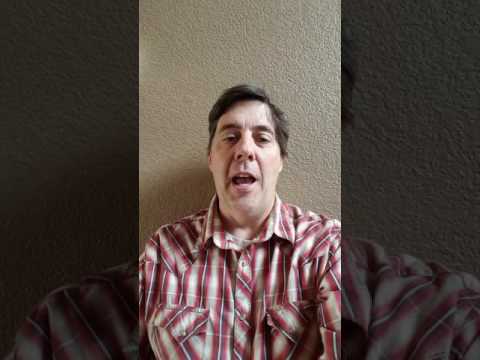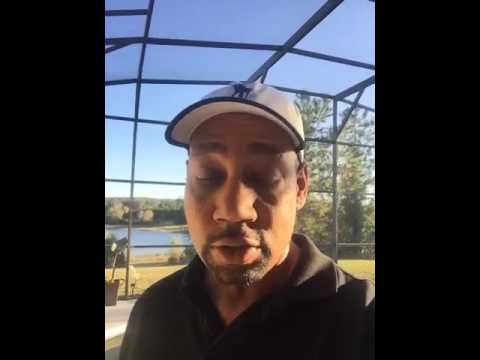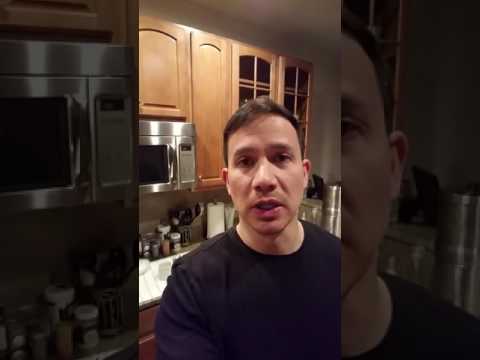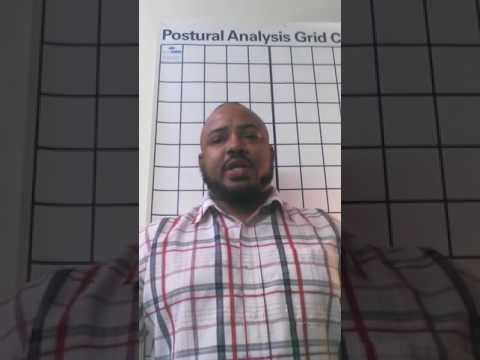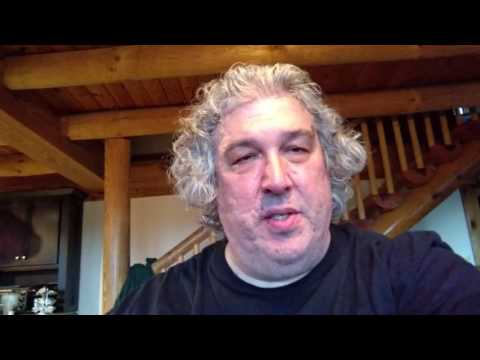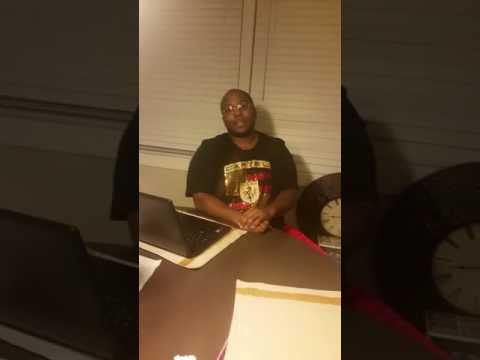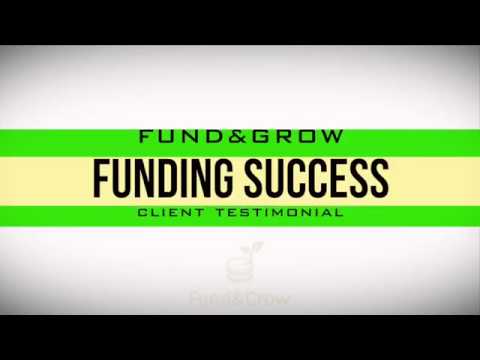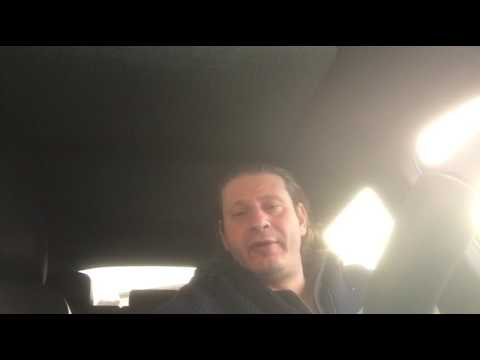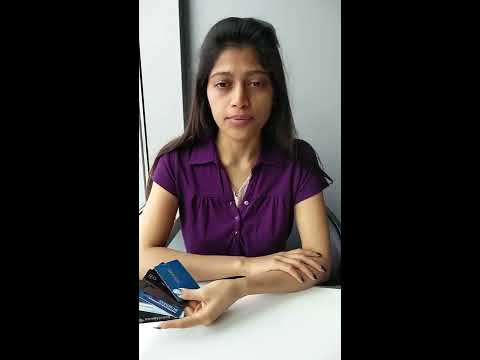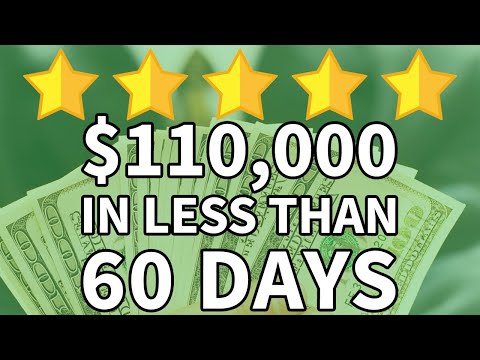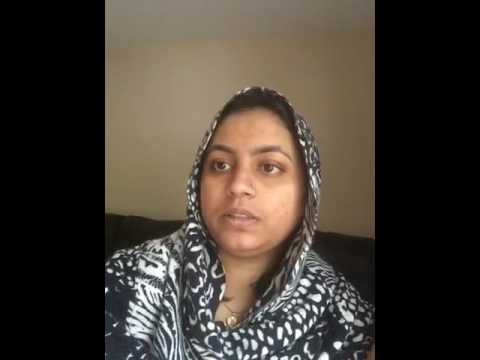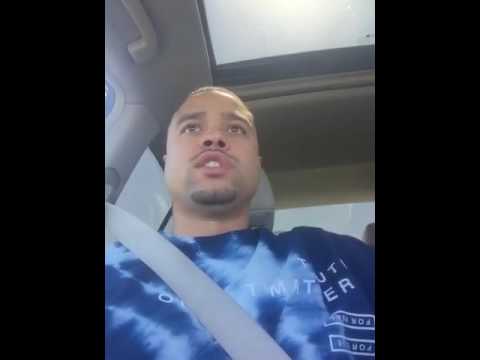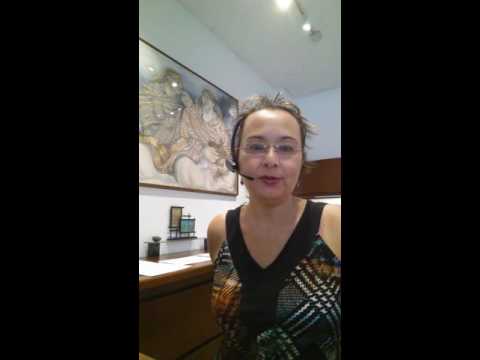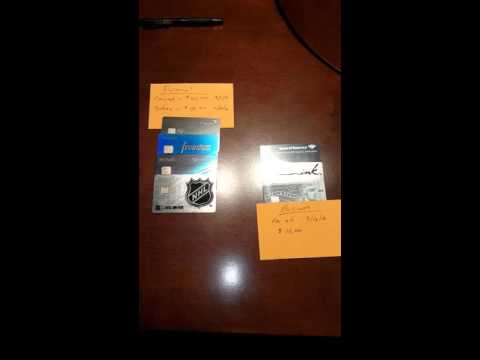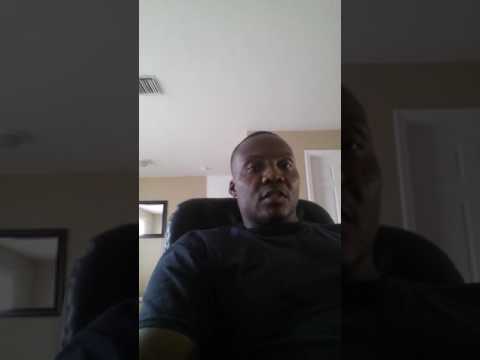 Seth D. Himrod (312) 254-9902
Wow! I am blown away with the first batch. Here is my testimonial: I was introduced to Fund&Grow by Sean and Sheila at Government Deal Funding. I signed up in Oct. and it has helped save my businesses. I used a retired librarian as a credit partner and with the first batch we have over $120,000. I had to sit down when Amanda told me. I want to thank Amanda Paris, Zac Ricci and Mike Banks at Fund&Grow for all of their help and hard work. They under promised and over delivered! This all happened in less than two months and the first month I was finding my credit partner. This should be your first and last stop for building credit. I am excited for the next batch. SECOND BATCH UPDATE My second batch is wrapping up and I now have $347,500 in total 0% business credit and climbing! I have added four new employees to my business and will add several more this summer. Fund&Grow is not just changing my business it is changing lived. Thank you!
June and Doug Cook, North Carolina
I am a current member with Fund&Grow and I took advantage of the free credit partner upgrade and added my husband as an additional applicant. Within 60 days of enrolling with F&G, we have already obtained $109,000 in 0% interest business credit and with the expertise of the Fund&Grow team, we are still working to obtain more funding. I would like to thank Bob Leonetti who referred me to Fund&Grow, as well as the entire team there who is working diligently on our behald to meet our business goals. UPDATE: We have since received a total of $330,800 of 0% business credit! We could not be more thrilled with our results!
I'm a repeat client and have gotten a single account through F&G at $94,000 – keep it coming! I've renewed my membership in Fund&Grow's Business Credit Building program for several years, and they have not only been able to continually obtain 0% funding for me, they have helped me leverage my existing accounts at 0% as well. With their guidance I have been able to strategize payments on my personal credit accounts, which enabled F&G to get $220,900 of business funding in one round of applications! My total funding to date is $315,900 in 0% business credit. Having this money allowed me to invest and do more than I realized I could. They did all of the legwork and got great results!

Responsible credit users and business starters REJOICE! I heard about Fund&Grow from a webinar with Mike Butler early in 2012 and subscribed immediately; it was the second best business decision I ever made (second only to starting my own real estate company in 2010). Fund&Grow found me the 0%APR credit I needed. In one year, and through two batches, I was able to get a total of $276,000 of credit. That helped me accelerate the growth of my company by making more deals and acquiring more rental properties, resulting in increase of income and cash flow. As a real estate investor, I always have an exit strategy and having such credit on hand is most helpful. This is a great option for business owners who need the capital at certain times and plan on paying it back very gradually over time. With Fund&Grow, I have more options and control over my destiny. As long as I am keeping up with payments faithfully, the sky is the limit. Did I mention the exceptional customer service? Lisha has been great!! She is most courteous, knowledgeable and professional.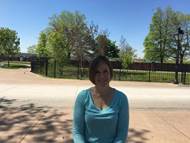 Crystal has done a wonderful job obtaining me $269k in 0% interest credit! She is great at communicating and following up! Thanks again!

My husband I enrolled with Fund&Grow based on a referral from Alexis Neely. Since our enrollment in December 2012, we have received $266,000 in 0% business credit! Working with their team - particularly Ryan and Amanda - has been a pleasure! The entire team at Fund&Grow has done such a great job and we look forward to a very exciting future for our businesses all thank to their expertise and guidance.
I first heard of Fund&Grow through my membership with the Wealth Vault. I was invited to a webinar with Ari Page and he walked us through how the process works and what we could expect. My wife and I joined and were completely impressed when F&G had secured over $120k at 0% interest in less than 4 weeks. I have had the chance to work with Amanda, Lisha, Ward and Vincent and all have done for us exactly what they said they would. They are awesome people very professional and great to work with. To date they have secured a total of $224,700 for our business. Simply Amazing! I definitely recommend Fund&Grow and cannot speak highly enough of the individuals we have worked with.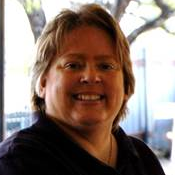 Carrie Breneiser, Brencast Properties, LLC
Awesome group of professionals that have negotiated over $210,000 business lines of credit just our first round. One on one consultations keeping us informed and in the loop. Can't wait to see what's ahead!
$115,000 in 0% business credit in 33 days. Can't argue with results like that. I heard of Fund&Grow from the recommendation of Get Public Funding, and although I had great credit, I still struggled to get funding for my investments. Now, thanks to Fund&Grow, I can sidestep the whole bank thing entirely and invest with pure cash! Their staff is professional, courteous, and know how to jump through the hoops of industry secrets that save me money and put me ahead of the game. I highly recommend Fund&Grow for anyone looking for an edge in terms of business funding. $115,000 in 0% business credit in 33 days! Fantastic! I can't wait 'til the next batch! UPDATE: Received my next batch results and I'm now up to $203,000 in 0% business credit!
Robert L. - Ace Alliance Investing, LLC
I was skeptical when I first heard about Fund&Grow but I was a believer after they were able to obtain $80,000 of credit lines for me with the first round of applications. Fund&Grow took care of everything and after the recent third round, I now have $171,000 of credit lines. I want to thank Robert, Zac, Michael and the rest of the F&G team for their time, guidance and great customer service. This credit is a big help in the expansion of my business and I highly recommend Fund&Grow to anyone looking to obtain unsecured business credit.
The Wealth Vault referred my wife and I to Fund&Grow, who helped us get access to funds we needed for my business. We received over $156,500 in 0% business credit! They have well trained staff and a network of banks that are still issuing good amounts of credit even in this down economy. Liana Alexander was very helpful and easy to work with. Fund&Grow took care of everything, all I had to do was receive the cards in the mail and activate them! How easy is that? I highly recommend them if someone needs short term funding.
I became a member in Fund&Grow and I included my business partner for the program as well. In a year, I obtained $93,000 in 0% business credit and my business partner obtained $64,500 - bringing our overall total to $157,500! What a great return on our initial $2,500 investment and now I'm even looking to continue with their program to obtain more funding. I'd like to thank Ward and the rest of the team at Fund&Grow for all their hard work!

I found out about F&G through my husband, who had used them a few years ago. I went in without any expectations and was completely blown away when I received a note from Lisha informing me that she had gotten me $74,800 in corporate cash credit within the first week of becoming a client. I am now up to $142,800! Lisha and the entire staff have been great to work with and I couldn't be happier with the results. I have no hesitation in recommending them to my friends, family and clients.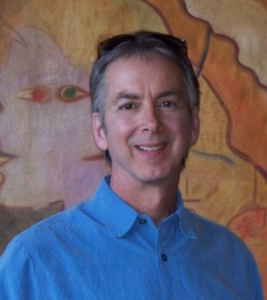 Philip Morris, Heartway Ventures LLC
I first learned of F&G through a webinar hosted by The Wealth Vault. It has put me on the path to having the funds I needed to work with. Over $155,000 of 0% business funding obtained so far. Their program is well worth the cost. They have taught me how the banks view credit and how to be in the best position to acquire more. I would recommend F&G to anyone. F&G is very easy to work with and they have always responded to any question I had.
We are VERY happy with the $130,000 in 0% business credit we received in just two months! The service we received from was excellent. I appreciate your timely help in getting us credit when the economy is very tight "outside." I would absolutely recommend Fund&Grow to any one in need of money to grow their business or increase cash flow. We are so excited to see the approvals keep coming in!
I have been a client with Fund&Grow for a year now. It has been a great experience dealing with the professional and courteous staff who have gotten me $147,600 in business credit. I highly recommend taking advantage of this program so you can make your business dreams a reality!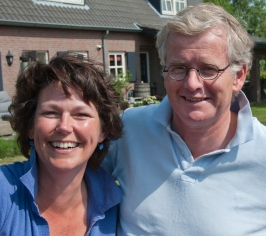 My wife and I would like to express our great appreciation for what Fund&Grow has accomplished for us. We signed up through the recommendation of Rachel Victoria, and have received $60,000 of 0% funding with more on the way! This combination of funds, along with some steady investment opportunities, are reaping excellent net gains for our family and our charitable activities. We were steadily digging into our reserves and the future could have looked quite bleak if we would have taken that path. Instead, working with the help of Fund&Grow, we are now recovering our income. A simple thank you seems so understated, so I'm shouting it out to you: THANK YOU!!!!!!
SECOND BATCH UPDATE Once again, I want to thank you for your amazing help in our credit file - we are up to $125,300 of 0% business cards. As of today, I believe that my wife and myself now have the highest credit ratings we have ever had. My Experian and Equifax scores jumped 41 points, as TransUnion did a couple of months ago. My wife's scores jumped 19-38 points per reporting agency. This opens up new opportunities for us!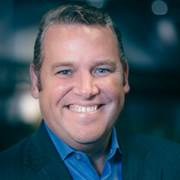 F&G worked fast and efficiently to build over $140k in credit which proved to be rocket fuel for my business.

The team is vested in their client's success and couldn't be more impressed with the follow-through

When I first heard about Fund&Grow's Business Credit Building program, I thought there must be a catch. How can business credit be this easy? It didn't sound legitimate. But I'm so glad I trusted the process. And I could not be more impressed with their level of service... and the results! Within a month, I have over $65,000 of new business credit. And that was just from the first round of applications. The staff at Fund&Grow are friendly, helpful and they really "know the ropes." You can tell they're professionals right from the start. And they've always delivered on their promises. I can't wait to see how high this goes. To date, I have received $115,000! I'm excited by the newfound freedom and look forward to all the opportunities the new credit is opening up for myself and my business. For me, this was a great move... and I believe it will be for you too. Thank you!
Grow Think recommended that I enroll in the Fund&Grow's program to help expand my business credit, so I did in January. Since then, with the help of the negotiators and consultatns at Fund&Grow, my credit partner and I have obtained $130,000 in 0% business credit. Thank you to the entire team who has worked on my file so far! I look forward to seeing more credit cards in the mail soon.
I first heard about Fund&Grow in October thanks to a presentation from Grow Think. I was looking for an opportunity to expand my business and additional funding was the number one way to make that happen. I worked with F&G for six months and have secured over $100,000 in short term business credit funding without ANY hassles OR annoying conversations with the banks. The consultants at Fund&Grow are very professional and detail oriented, both qualities that you look for when putting your trust in ANY team. If you are looking for a great source of short term capital funding, Fund&Grow is the place to start.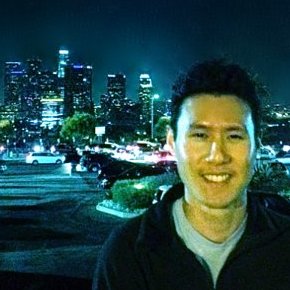 I am happy with Fund&Grow for their service in facilitating me to receive over $125,705k in total credit during my 12 months membership. Kudos to Michael, Ryan and the team.
I needed the capital to grow my business, but I didn't have the money to pay up-front for a Fund&Grow membership. I learned about the pay-as-you-go option and was able to receive credit with NO money down. Fund&Grow has helped me secure over $94,000 in 0% business credit cards for my company within just ONE month! I'm very happy with the service I've received working with Ryan, Chris, and the entire staff at Fund&Grow - and of course with the funding I received! I definitely recommend them! They say what they meand and mean what they say.
I would like to express my great appreciation for what Fund&Grow has accomplished for me. A friend recommended them to me and I have been so thrilled with their results. Although my first batch was impressive, the 2nd and third batch were even more impressive! They were hard to believe!!! On the second batch, one of the banks declined me; I believe twice! F&G was able to come back with an approved card with a credit limit of $11,000! I was very impressed! 2 thumbs up to F&G!!!!
They are very professional, courteous and always ready to answer any questions you may have.
My credit line is now up to $124,000!!!! They were able to get the 2nd and 3rd batch in a couple of months!!! I will be able to start my business as I now have enough funding to go for it! THANK YOU SO MUCH FUND&GROW AND GOD BLESS!!!
I was referred to Fund&Grow through a friend of mine who said she had a great experience working with them. At first I was very skeptical paying the steep fee, but I also knew I didn't want to take the time to do the work and since my friend had a great experience I figured I give it a try as well. My first round [of applications] resulted in $90k of credit and thus far I've had a great experience with Fund&Grow. It's been great working with you and I look forward to working with you again for our next round!

I would like to thank John, Zac, Amanda, and Crystal for keeping in contact with me and assisting me during the process in obtaining $114,000 of 0% business credit in just 45 days and more to come! Thanks F&G!
Tony, Colorado business owner
Mike Warren recommended that I move forward in Fund&Grow's program, and I have been very impressed with their professionalism. It is very refreshing to work with a company that does what they say they will do and delivers on their commitments. They were instrumental in obtaining $88,000 in business credit for me at zero percent interest. What an awesome team!
I've worked with Fund&Grow for almost a year, based on a recommendation from Grow Think. In my time with them, I've obtained over $100,000 in business credit that I am using to help get my business off the ground. I would recommend their service to anyone who is in need of credit to start or grow their businesses.
J. Carlberg, MHP Team, California
I want to thank Fund&Grow for all their hard work securing me funding. Through their service I obtained $82,000 in zero interest credit! I signed up at the recommendation of Brad Weinman, and the company did everything they said they would. They even extended my membership as my credit was poor and additional time was needed for me to work with Kaydem Credit Help until F&G could apply for me. Thank you again!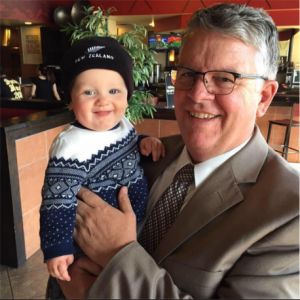 Paul White, Senior Managing Partner, Kiwi Investments
I want to thank Fund&Grow for a job well done. The simple fact is that if Al Aiello didn't refer my to F&G, my business would be at a standstill. Because F&G has been able to get me $93,00 in business credit thus far, I was able to buy a 3,000 sq. ft. home. I'm presently remodeling the home using the fund F&G obtained. I stand to make a profit of well over $100,000.00 on this one, and if I didn't have the available cash, I would have had to walk away from this deal. I never thought I would love credit cards so much,  as this time these credit cards will not get me in financial trouble but financial freedom. When I sell this home I'll be able to do this all over again, using the same cards. I want to say thanks so much to Donna. As my consultant, she has always gone the extra mile to make this work for me, and has given me much confidence in F&G.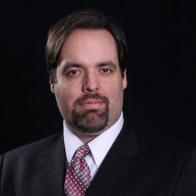 Steve Harkess, Colorado Legal Solutions
I attended a webinar with Alexis, Ari and Mike a little while ago which I found very informative. On Alexis Neely's recommendation, I signed up for the program and currently have $80,000 in 0% business credit lines at my disposal. None of these credit lines Fund&Grow helped to set up show up on my personal credit report. Having this credit available to cover short falls or expenses during slower months has been very helpful and having the ability to access funds gives us the ability to take advantage of opportunities that arise from time to time that require a little bit more money than we would otherwise have available. I am happy with the service, as well as the extra credit to utilize for my law firm. I recommend Fund&Grow to any attorney or business owner who is smart and can use the added credit and flexibility responsibly.

Ricardo Mendes, Mendes Group LLC
My wife and I were introduced to Fund&Grow from Sean and Shelia at Get Public Funding back in June of this year. We signed up and have completed our first cycle with an outstanding $92,000 in less than 60 days and more to come. We are very pleased with the service that we have received from everyone at Fund&Grow. They are a great company and perform above and beyond. I would gladly recommend ANYONE who is in need of additional funding to help their business to use Fund&Grow.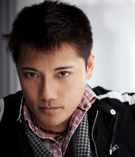 We got started with Fund&Grow earlier this year – and what a great decision! I had attended an online seminar about the Fund&Grow program hosted by GrowThink and learned all about business funding. Once I got started, I found out that I could add on a secondary applicant, so I added my mother in to the program with me. Between the two of us, we have gotten $78,600. And that's all at zero percent interest. This has provided the capital I needed to invest in my manufacturing business. I was even able to use the corporate credit program that came included in my membership to build a corporate credit profile for my new LLC. Overall, getting to work with Donna, Crystal and Ryan has been a great experience.

I am a current member with Fund&Grow and took advantage of their free credit partner upgrade when I signed up. I was able to add my husband as my secondary applicant. Just from our first batch of credit we have already obtained over $90,000 in 0% interest business credit! The staff at Fund&Grow is friendly, helpful and they really know the ropes of business credit. You can tell they're professionals right from the start, and they've always delivered on their promises. My husband and I would like to Thank Zac, Ryan, Donna, Ward, and as well as the rest of team there who have been working diligently on our behalf to meet our business goals.
I was referred to Fund&Grow by a business associate and I am glad he did. After checking out their website, I made the initial call. Then, after discussing our options, my father and I took a leap of faith and joined as members. Fund&Grow has come through and delivered on everything they promised. Our first round of applications resulted in $77,000 of 0% interest unsecured lines of credit. This has become a Godsend. We are looking forward to our next round!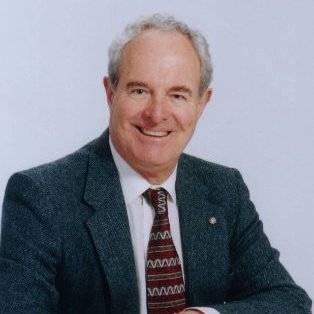 Colin Clemitson, Bushy Hill Partners
I was introduced to Fund and Grow on a webinar hosted by Charles Dobens, a Real Estate attorney who had used the company to raise funds. I initially spoke with Ryan Rundell who was most informative and led me through the whole program.
I am a real estate investor and required the funds to use in my business.
Ryan put me in touch with Anthony Ford, who became my representative and guided me through the application process.
With his help I received four approvals within 30 days for a total of $41,500!. I was very excited, but Anthony said that that was only the first go-around and he would request larger credit amounts. Within 2 weeks I had written approvals for a total of $82,000.... WOW!!
Throughout the process, Anthony was "on the ball" he kept me in the loop every step of the way, is a real professional with an excellent knowledge of the business, and is very easy to work with. Both he and Fund and Grow are extremely client orientated, and the service is top drawer.
I can heartily recommend Anthony to anyone interested in obtaining business credit.
I have been following Fund&Grow through Online Webinar Presentations and social media pretty much since its inception. I have seen the expansion of the company under Ari Page, who is a dynamic leader. When finally the time was right for me to embark on my business journey, I became a client. Marty, Donna, and the team at F&G have gotten me $74K within just two weeks of signing up! This company is the real deal!
My father and I signed on with the Fund&Grow at the recommendation of GrowThink. My credit score needed some work, so Fund&Grow referred me to an excellent company called Kaydem Credit Help. While they've been helping me tune up my credit profile, my father and I partnered up to access credit more quickly. So far, we've received $69,000 of 0% interest business credit. We've also taken advantage of Fund&Grow' Dun & Bradstreet corporate credit building system to build our corporate credit profile. Between the credit repair, business credit and corporate credit, Fund&Grow has been a terrific help to my business.
I am a current member with Fund&Grow and I couldn't be happier with the service! I attended a webinar from GrowThink and signed up that night. Fund&Grow was able to obtain $80,000 in 0% interest business credit within my first month. The staff at Fund&Grow are friendly, helpful, and informative. Ryan, Lisha, Donna, and Crystal have worked diligently to help keep my file moving forward to bring in even more funding.

I was introduced to Fund&Grow by the LLC Guru, Albert Aiello. I had some reservations about trusting my options for business credit to some company; however I realized that Mr. Aiello would not stake his reputation on an affiliate if he didn´t think they could back it up. Since I signed up with Fund&Grow in October, I've received $65,000 in 0% business credit. Being an incredibly busy individual, I'm grateful to Fund&Grow for sharing not only their knowledge of business financing with me, but also for taking nearly all of the work for obtaining business credit off my plate. The fact that there are more batches to come is incredibly exciting and I look forward to continuing to learn and earn with Fund&Grow.
I have to thank Alexis Neely for recommending Fund&Grow to me and my credit partners. They both had little personal credit, and the knowledgeable consultants helped build their personal credit profiles from the ground up. They went on to build 0% business credit lines as high as $25,000! Zac, Donna and Randy have been very helpful throughout the whole process. I've obtained a total of $75,200 in credit, higher credit scores and a wealth of knowledge.
When I signed up with Fund&Grow, I had a limited personal credit profile. With their expert consulting, combined with hard work and dedication, they have obtained over $60,000 in business credit for me. I couldn't be happier! It has been a pleasure working with Lisha, Amanda, Crystal, and the rest of the F&G team.
Bryan K., Los Angeles, Business Venture Consultant
Any business needing start-up working capital is restricted in obtaining funds through conventional banks and SBA-7 loan programs. The results from my personal experience working with Fund&Grow, was that they raised $70k in unsecured business credit at 12 months, 0% interest. I have recommended to my father and partner since then. Having Fund&Grow is a must for obtaining unsecured start-up capital quickly and easily. I highly recommended the company because of the top notch expert staff and the overall value as it doesn't get better. Thank you Fund&Grow!
I want to thank Fund&Grow for obtaining over $57,000 in zero interest business credit in less than 30 days! I needed the funds for a couple of pressing investment opportunities and wanted to keep the debt off of my personal accounts. This was a perfect solution for me. F&G delivered on what they offer in record time. I am recommending all of my clients and business associates to Fund&Grow to obtain capital for their business ventures. This has been an all-around win-win for me and my business.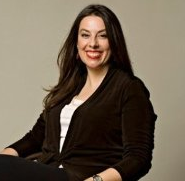 When I got started with Fund&Grow, I was unsure if anyone could help me find funding, but they suprisingly took care of everything for me. They were able to obtain $35,000 in 0% business credit and they did all of that within the first 30 days. I took advantage of the partner upgrade and received an additional $32,000 - for a total of $67,000. I continue to consult with Crystal, Donna, Zac and others on the Fund&Grow team and they have been very professional and helpful. I am so glad I attended the New Law Business Model webinar and took their advice to get the funding I needed. I was thrilled with Fund&Grow' efforts, and highly recommend them to any attorney seeking to grow their business. So grateful Alexis recommended them! It's made a huge difference in my business.
If you are truly serious about obtaining a significant amount of credit, then Fund&Grow (F&G) are the folks you want to contact. I first heard about F&G from a childhood friend of mine who went on and on about what F&G did for him. He told me they were the "real deal." He had received close to $80,000 of business credit. I went to F&G website, read pretty much everything and decided to give it a try. It is times like this where an old saying often comes to mind, "scared money, don't make money." Hence the reason I did not let the initial F&G fee deter me from achieving my goal of obtaining a large amount of credit. I could use it for current business/investment purposes or just to have should an "opportunity" arise. I started out with 1k major credit card. 6 months later my 2nd batch of credit was a combined $52,000! I can only imagine what is to come with my next step of obtaining business credit. Let's just say I'm very exited!
Although I have already shared with many what I have been able to accomplish. I have specifically shared this information with my brother-in-law about F&G so he could also obtain 0% interest (1 to 1 1/2 year promotion) credit in order to "balance transfer" his current higher rate cards. I explained if he does this, then his monthly payments will now go fully to the principal rather than "principal and interest."
Working with Donna and Michael Richard at F&G have been an absolute pleasure. They have been absurdly patient, available and always willing to answer any and all of my questions. They also did a great job of "checking in" with me when "life happens" and I had not started or completed a needed task.
Again, I highly recommend Fund&Grow if you wish to obtain credit/business credit to better your future.
I heard about the Fund&Grow's progam through DoDeals and got started with Fund&Grow at the end of February. Everyone that I have worked with at Fund&Grow was friendly, prompt and answered every question with accuracy and without hesitation. After filling out the paperwork, I had a detailed conference call in which we formulated a plan to maximize my lending potential. I was told $40-80K was typical on the first round of submissions. They submitted the first applications for business credit and before I knew it, I was approved for $60,000 in zero interest credit. F&G handled the whole process which was flawless. I can't wait to see how my next rounds go! It's a pleasure to have a team like Fund&Grow working for me to grow my business!

Charles Roseboro, South Carolina
I first listened to a F&G webinar in 2012, and promised myself that I would utilize the services at some time in the future. Well, I did in 2014, and because of some credit issues, I decided to take on a a family member as a partner, who got approx. $20K in the first round if funding. We did not do a 2nd round because she was in the process of buying a home, but months later, after my credit was up to par using (Kaydem), I could not move forward because I decided to build a new home as well. F&G just recently did a round of funding for me, which was over $20K. We have gotten a total of over $50k in funding using your services.  You guys are very cordial aand pleasant to work with, and you do what you say, which is a lost principle in today's society.
Thanks again,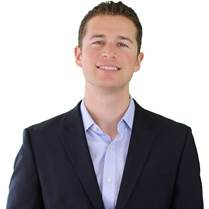 I've enjoyed working with Fund&Grow.  For me it was a lengthy process taking about 1.5 years, working on improving my personal credit.  Now I have gotten $57,250 in 0% business credit cards.  The process involved some tedious and complicated stuff, but they are consistently working to help me and making it as easy for me as possible.

I got started with Fund&Grow in May 2013 and by June, they had applied for business credit for me. After a bit of negotiating, the applications turned over $42,000 in 0% business credit. I wanted to specifically thank Alexis Neely for referring me to Fund&Grow as well as the team who has helped me achieve my business goals - Amanda, Lisha and Zac. Now 3 months after my initial investment, I am proud to say that Fund&Grow is all that they say they are and I look forward to receiving even more business credit.
Several months ago I went on a Speaking Empire webinar and heard about this program to help my new corporation begin building business credit. In just a few weeks we received $57,000 at zero interest, none of which appeared on my personal report! It says a lot about our modern times when having somebody do exactly what they said that they were going to do is noteworthy, but I have to say that you delivered exactly as you said that you would, and you performed quickly to boot. I can't wait to get started on the next phase to building $250,000. This is shaping up to be a banner year for our new corporation. Thank you very much for being a business that actually delivers what you promise.
I initially signed up with Fund&Grow around the middle of June. I was rather skeptical when I signed up, however, I had learned about them from a trusted source and I wanted large biz credit lines, so I went ahead and enrolled. It was the start of a great relationship. I was warmly greeted by a knowledgeable consultant named Lisha Weaver and before long a team was assigned to me that helped me clean up my credit report. Not too long after, I was approved for funding and just like that, I had in-hand a total of $40,000 which has made a tremendous difference in the success of my business. I was informed this was only the beginning! On top of that, the business credit does not appear on my credit report as promised and they allowed me to bring on my wife and are going to apply for her as well. I have nothing but praise and admiration for the F&G team, specifically Donna Fuller who has been very patient and helpful in guiding me at every stage of the process, and Zac Ricci for his professionalism.
Many thanks to F&G for your expert consulting, and advice in helping my wife and I improve our credit scores and, then, through your diligent work, obtain our first round of funding for $52,000 in total. We are excited by the results you have enabled us achieve. We look forward to the next rounds of funding we will obtain through the F&G program. Thanks a bunch.
Wendell, RWD Marketing Solution
A friend mentioned Fund and Grow would help me overcome my hurdle of growth based on the need for capital. At first, I was skeptical a company would actually provide so much value based on my unique objective. Within 2 weeks, I approximately received about $30,000 in business credit. I highly recommend Fund and Grow to any business owners who are seeking to expand their business needs.
Initially the person whom recommended me to Fund and Grow is very knowledgeable and financially successful. Therefore, I listened and followed his instructions. When I first started, I contacted Zac Rucci, which referred me to his consultant by the name of Anthony Ford.  Anthony was very easy to work with and knowledgeable about the products and services the company offers.  He instructed me on what steps he would take to obtain funding for my business thru business credit and how the program works.
Cynthia Calhoun, JaCyn Investments LLC
I was introduced to F&G back in 2012, but made the mistake of working with another credit company in an attempt to obtain 0% credit cards. It was a discombobulated mess of unanswered phone calls, no call backs for days, misunderstood/misinterpreted emails, and miscommunications. There was quite a bit of leg work to do on our own, and still it took them longer than I think it should have to do what they did ... especially when working with a 780 credit score. After about 3 weeks we finally received our 1st credit card. We did receive high balances; but it was such a train wreck, that I wouldn't recommend anyone to use them. I knew of F&G, but a business associate told me of a company he knew of, and I was persuaded to allow this other company a chance to help me. Never again! I am now working with F&G and I will recommend them to all my colleagues, friends, and even family members! Lisha, Crystal and Ryan have worked with me, and have been so proactive. They have been professional, informative, friendly, and responsive - every single time I've needed them. They will call me to give me instructions and updates, and then follow that up with an email. I had my initial consult with Ryan on 6/23, got an email on 6/24 that they were submitting applications. I received approvals on 6/25 and got my 1st card in the mail on 6/27! We've received approvals from 3 of the 5 banks they applied to. Wow! We've already been told I've been confirmed for $45k on the 1st 3 cards. Wow! They have exceeded my expectations! I am thrilled with the F&G service, and will be recommending them to everyone. As a matter of fact, I'm considering becoming an affiliate; and I make it a point not to associate myself with a company that I can't endorse. They are that good! Did I say Wow!?!? Thanks Ryan, Lisha, and Crystal...You Guys Are ROCK STARS!!!

Robert Hawthorne, locationkubedrealty.com, roberthawthorne@msn.com
As a Real Estate Investor and Business Owner, working with Fund&Grow was and is a great experience - so I was compelled to share it. Before I signed up, I made the bad mistake of utilizing my personal credit cards for Real Estate and business expenses which hurt my scores and really limited my potential to invest further. Fund&Grow initially obtained $28,000 in 0% business credit and right away, I saw my credit scores enhanced and felt relieved having this 0% interest money to invest. Now my monthly business debt does NOT and will not appear on my personal credit report - a huge benefit to most. Their team also provided instructions on how to get cash from the cards with basically no fees. They also helped me understand how to maintain a strong personal credit profile, and coached me on smart ways to leverage the low interest business credit for the future. I have been in the Real Estate business for a long time and I'm rarely this impressed with customer service. They even have software to help you keep track of the accounts they create for you. For anyone who wants to build funding for their business, Fund&Grow is a great place to start.
I signed up with Fund&Grow through the Grow Think program and within less than 30 days I had $40,500 in interest-free business credit! With this, I have been able to expand my business in ways I didn't think possible. I would definitely recommend this program for anybody that can use the extra push for their business. I'm ready for my next round of applications and looking forward to building much more funding.
I became a client of F&G for the sake of building business credit, and F&G just completed round one. Over $20,000 in business credit, not a bad start. So far so good. But the best part of my experience so far is what I learned. Business or personal, credit is confusing. F&G sorts through it with straight answers. I learned exactly what I needed to do to improve my personal credit, and I did what I was taught. Result: My credit score shot up by 50 points, from a very good score to a great score. They obviously know their stuff. I have no idea how I could have learned to do this anywhere else. Now I'm getting advice on how to manage my business credit. Guess what? I'm going to follow it to the letter. I'm looking forward to learning more, and to seeing what F&G can do for me in round two. Thank you F&G! I'm here for the duration.
I want to thank Zac Ricci and the rest of the F&G team for their hard work and competence in helping me progress through the F&G program, for taking the time to carefully look at my credit profile, and for making the recommendations they did, especially Zac who was my direct consultant. I am grateful for the results I have experienced with F&G – from the onset. When I initially signed up, I had a very limited credit profile after filing for bankruptcy. The Wealth Vault recommended Fund&Grow' services, and thanks to them I now have $39,000 of 0% credit and a solid credit foundation. Without sounding cliché, F&G truly DOES perform on the credit objectives they make available to their clients. Thanks again Zac, for your patience and assistance with me. Continued success with your positive contributions to F&G!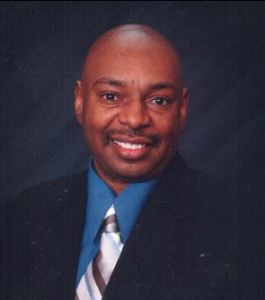 Thomas Carl Humphrey Jr., Vision Media Consulting Group
Working with Fund&Grow has been an inspiration. Brad Weinman recommended their services, and after reviewing what F&G does and what they have to offer, I decided to sign up with their program. F&G has helped me in a great way, providing coaching with the best strategies on how to manage and build my credit profile (both my personal and business). I've always had a goal to achieve the highest FICO score possible, and with the guidance of F&G I am well on my way to accomplish that goal. F&G has a professional staff which everyone there has been able to assist and answer my questions anytime I called. Taking part in the F&G membership was the best thing I've ever done. They are legit!
Fund&Grow has helped me secure $29,000.00 in 0% credit cards for my company within the first 3 months of my membership! I look forward to having even more success during the rest of my time with F&G. I'm very happy with the service I've received working with Ryan, Lisha and Crystal - and of course the funding! They also help with building a strong personal credit profile in addition to teaching their clients how to maintain their business profile for the future. I definitely recommend them!

THANK YOU Fund&Grow so much for this entire year of professional service! During the months where we were stymied due to my debt ratio, you were always available for phone calls, questions, you frequently checked in with me by phone and email...etc. Through you, the service Fund&Grow advertises is delivered WAY above the stated advertising. So, yes, I am thrilled that this is working as promoted. But I take this opportunity to acknowledge that what is even more impressive was Ward, Amanda, and Zac's (and thus your company's) teamwork with me. When I wasn't certain we could get this going. You never wavered and were always supportive! That means more to me than our current success! I will look forward to seeing each of these 0% credit cards and as yet unknown bits of 'good news' in my mailbox!
Jamie Province, Jazz & Blues Investments (985) 373-6116
I want to thank Chris Stamper and the staff at Fund&Grow for doing a great job of getting me $29,000 in zero interest business credit within a very short period of time (even with my limited personal credit). I was recommended to F&G by The Wealth Vault and would definitely recommend anyone looking for investment capital to use Fund&Grow. Thanks again and looking forward to the future!
I want to thank Zac Ricci and Fund&Grow for setting me up with the condominium in San Diego, CA. It's a very nice place, and very convenient to everything. Thanks to the newsletter subscription I was able to take my vacation the way I wanted to. I really enjoyed my condo stay and everything I needed was within walking distance. I really recommend it to anybody who would just want to go and relax.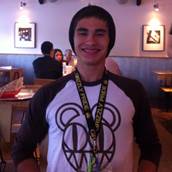 I wanted to let everyone know that I am real content with the work of Fund & Grow. I would have never imagined myself at the age of 20 to obtain a personal credit card with a credit limit of $16,000! It's amazing! Fund and Grow obtained a total personal credit line of $22,000 in my first batch. In the coming months after I season my personal credit, they will begin to apply for my business credit! I can't wait to see what my team can accomplish for me!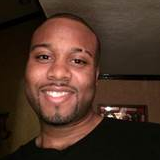 Five star service! Through the whole process, the people at Fund&Grow have been patient, polite, and very informative. I am happy that I had the courage to get over my fears, and open my account with them. I recommend my family, friends, and business associates to move forward with them.
I initially heard of Fund&Grow through Al Aiello. I signed up off of his referral, and even with limited personal credit they have worked wonders. Fund&Grow went above and beyond the call of duty in their efforts to help me obtain my first batch of business funding of $20,500. I look forward to a long and profitable relationship with them.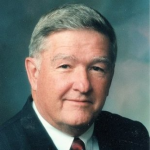 Al Bond ~ Bond Real Estate and Investments 972-596-2663
My name is Al Bond with Bond Real Estate and Investments out of Dallas Texas. I have had many recommendation from Jay Connor, and Fund&Grow has to be the best advice yet. I was able to work with them quickly and effectively with little effort on my part. In a short period of time, they were able to obtain quite a bit of money for me in zero-interest business credit cards. I now have the funds needed to assist in growing my business. I would highly recommend their program, and I am very pleased with the outcome. Fund&Grow absolutely do as they say. Their consultants are excellent people who care about their client's success. I welcome you to give me a call if should you have any questions pertaining to them or my experience with their program.
I wanted to write and tell you how this program worked out for me. In the beginning, I didn't have a particular goal in mind, but my real estate investment efforts had always been hampered by limited funding. Along came your program, and who could resist getting credit even if you didn't know what you were going to do with it? I heard about Fund&Grow through Get Public Funding right when an opportunity came up for me to buy properties cheaply at a tax sale. Being vacant for a long period of time, they all needed extensive renovation and the credit that Fund&Grow obtained for me has enabled me to purchase the properties, complete the renovations, and have consistent cash flow.
First and foremost, would like to say that I have received one of the best customer services. Fund and Grow team has been phenomenal and exceptional when it comes to providing services. I literally thank you each one of you with whom I had a pleasure to work with. They help me to secure high 5 digits in 0% APR business credit which is now helping me to meet my financial goals and objectives. The whole crew is very cooperative and walks through you all the process which literally helps you to understand how and what they are doing. I would highly recommend Fund&Grow to everyone, as it was worth invested time and money.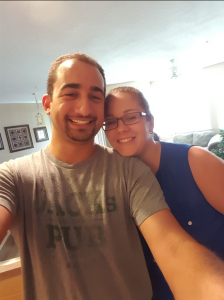 My girlfriend and I wanted to take a trip to Orlando, but we were interested in something different than just staying at a hotel, as we had done many times in the past. We decided to stay at Platinum Poolside Palace via the Fund&Grow newsletter subscription. We found the condo to be very homey, comfortable and relaxing. It had everything that we needed for a relaxing vacation: equipped with cable, games, kitchenware, a pool just steps away, etc. I was able to surprise my girlfriend Saturday morning with a delicious eggs benedict breakfast using the pots, pans, plates, and supplies already provided for us in the kitchen.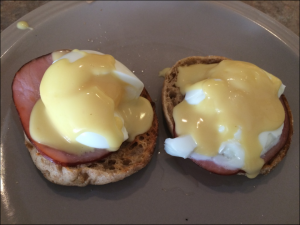 This would not have been possible in a hotel room. We were able to come and go as we pleased without having to worry about a crowded lobby. All in all, we had an excellent vacation. Fund&Grow took care of the reservation – all we had to do was show up. We appreciated the privacy, convenience and comfortable feeling this condo was able to provide for us. I don't hand out recommendations lightly, and I would definitely recommend this place for anyone interested in taking either a private get-a-way like my girlfriend and I, or friends and family in a larger group interested in staying in a home away from home.
We promise to do everything in our power to get you as much Business Credit as possible.
have a question?
Our business experts are available from 9:30am to 5:30pm EST to answer any questions you might have about funding your business or real estate deals.
Email Us:
service@fundandgrow.com
Watch our business credit webinar:
$50k-$250k Business Credit