Home
»
Blog
»
useful-things-for-credit-cards
7 Useful Things to Do When You Get a New Credit Card
March 5, 2020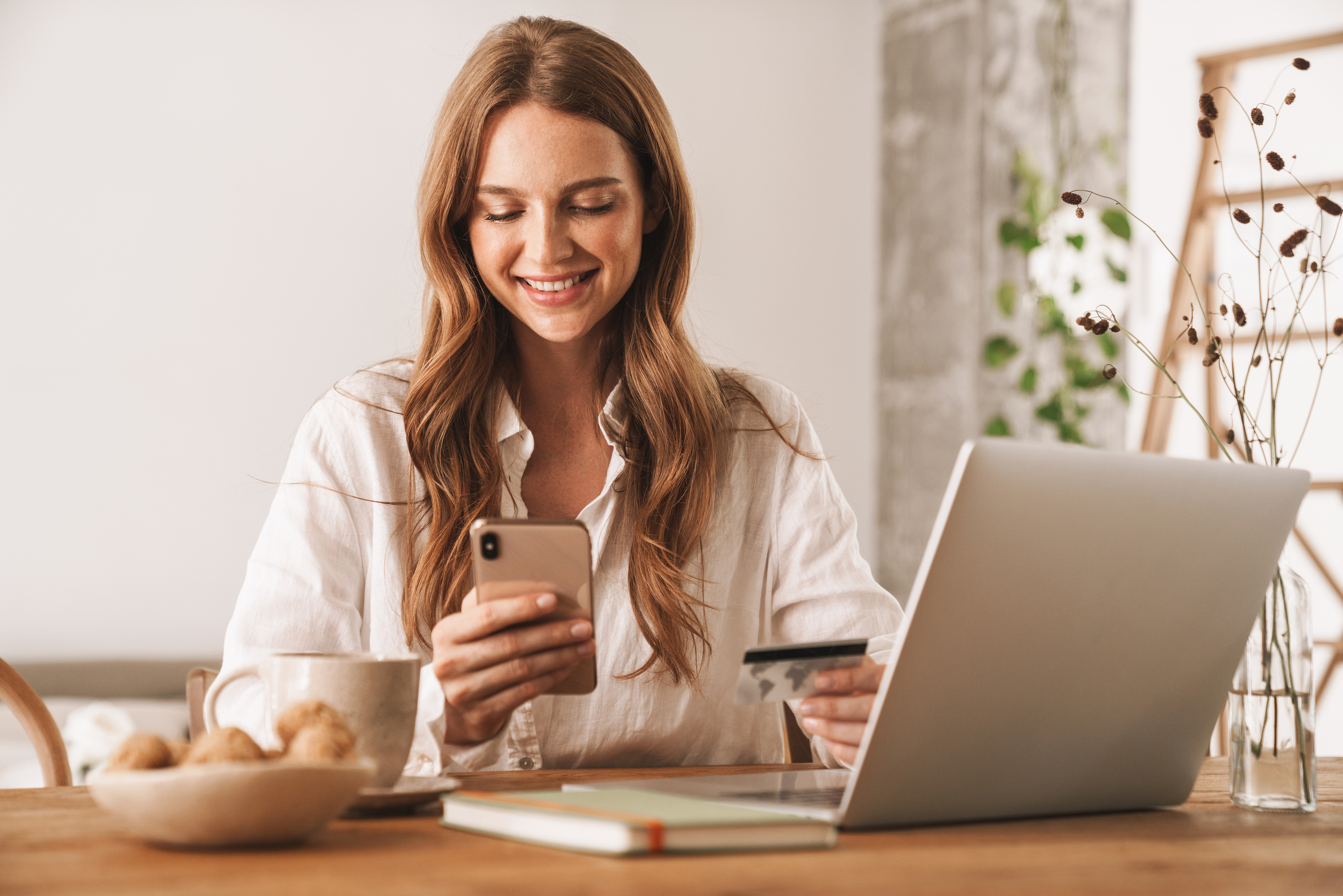 If you've just received a new credit card, you must be excited about putting it to use. However, to get the most out of this instrument, it is advisable that you first get a few things out of the way:
Activation: Before you use a new credit card, you must first activate it. To do this, follow the instructions on the sticker on the front of the card. Usually, you need to call the 800 number provided, then follow the prompts. Ensure that you use your home phone number or the number you gave on the application form to make the call. During activation, you may be asked to give details like the last four digits of your card, last four digits of your social security number, etc. Be on the alert for sales pitches like card protection plans – don't accidentally opt in for anything that you don't want.


Familiarize yourself with the terms and conditions: The most important things you need to be aware of include your interest rate, charges such as late fees, etc. Luckily, these days credit card issuers are required to provide these details on a single piece of paper, so make sure you read this, even if you don't read the entire terms and conditions document at one go.


Find out your credit limit: If your outstanding balance crosses the stipulated credit limit at any point in time, you'll have to cough up fees such as overdraft charges. You can also find out if you've been provided a cash advance facility, and, if so, what the limit is.


Understand your promotional rates: Some cards, such as balance transfer cards, come with a promotional rate. For example, for the first six months, you may not be charged any interest on purchases or on a balance transferred from another card; however, once the promotional period is over, you'll need to pay the ongoing interest rate. It is essential to keep the length of the promotional period in mind and pay down all balances before it ends, or you may find yourself paying deferred interest on the entire balance!


Know your rewards program: Consumers often choose a card based on the rewards it has to offer. While some cards offer a certain amount of cash back, there are others that provide points on every swipe that can be redeemed for benefits later. In fact, certain cards offer points on rotating categories that you need to select every few months, so make sure you understand your rewards program and what you must do to get the most out of it.


Store the customer service number: In case your card is lost or stolen, you need to report the event immediately on the customer service number. Given that this number is provided on the back of the card, you must write it down and store it separately in a safe place. This will enable you to access the number if needed. Moreover, if you've created a PIN for your credit card, make sure you don't write it down anywhere on your card. If you are worried that you'll forget it, write it down and store it safely and separately, just like your customer service number.


Create your online account: This will allow you to perform a multitude of credit card related activities online, such as paying your bill, checking your balance, monitoring transactions, etc. All you need to do is visit the card issuer's website and then create an account using your account information. You can also opt for paperless statements – in that case you'll get an email informing you that your bill is ready and you can log in to your online account to view it.
Many consumers shy away from using a credit card because they feel the instrument is too cumbersome to manage. However, as long as you take care of a few things when you get a new card, managing it becomes a breeze.
$50,000 - $250,000 at 0% Interest:
At Fund&Grow, we help clients with good credit obtain as much as $250,000 of unsecured credit at 0% interest. This amount is available for a period of 6, 12 or 18 months, and can be used for anything from financing a small business to providing a down payment on a property. We will guide you every step of the way. So, what are you waiting for? If you need such funds, call us at (800) 996-0270 and we will help you out immediately!