Home
»
Blog
»
retirement-investment-options-self-employed
Retirement investment options for the self-employed
January 7, 2014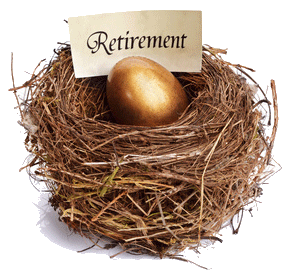 Many folks who have "regular 9-to-5" office jobs contribute to a company-sponsored retirement savings fund, be it 401K or employee pension (or both), or other financial product or service offered by their company. These are great benefits. So are the healthcare benefits, paid vacation time and sick days offered by many companies. If you're self-employed, however, these options likely aren't available to you. And you're not alone. According to the National Association for the Self-Employed, 77.6 percent of small businesses in the United States are self-employed. If you have the entrepreneurial spirit and work for yourself, there are two very nice options available to you, according to dailyfinance.com.
Solo 401(k): The numbers vary year to year, but for 2013 you could have contributed as much as $17,500 plus up to one-fifth of your net self-employment income. This added up to a maximum contribution of $51,000. Should you happen to be aged 50 or older, you were also allowed to make "catch-up" contributions up to $5,500 – for a total maximum contribution of $56,500.
Simplified Employee Pension (SEP): Just like the Solo 401(k), you could have contributed $51,000 for 2013. The difference is that in an SEP, you're limited to just the 20 percent of your net self-employment income. They can be set up easily at most mutual fund companies, brokerage firms – or even banks that are set up to offer IRAs. You are not allowed to take loans from an SEP account like you are with a Solo 401(k).
There are other options out there, but finding the right thing for you is certainly not as straightforward as it would be if you were an employee of a corporation. Do some research; chances are it'll be well worth the effort!