Home
»
Blog
»
protect-against-data-breach
Five Steps to Protect You from the Negative Impact of a Vendor's Data Breach
February 20, 2018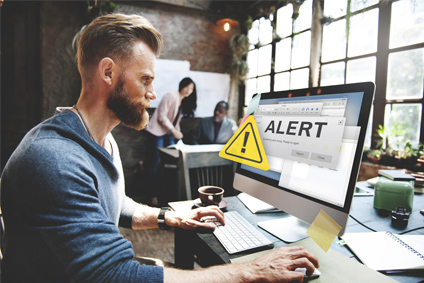 With the Equifax data breach affecting most of us, many of us wonder what other third-party data breaches may have compromised our privacy, account information, and so on. In case you are affected by a vendor's data breach, instead of being petrified, swiftly take the following steps. Not only will these measures protect you; they will also minimize the negative impact of the unfortunate occurrence.
1. Confirm that the breach really did happen
One of the ways in which criminals defraud unsuspecting individuals is by contacting them and telling them that their account details are compromised. Scammers pretend that they are calling from a certain company or organization, and then trick consumers into revealing their personal information, such as social security and credit card numbers, usernames, and passwords. To avoid being a victim of such a scam, you should first confirm whether the information breach has actually taken place. Contact the vendor to be sure.
2. Analyze its impact on you
Once the vendor confirms the data breach, you need to figure out its impact on you, and specifically which of your information may have been compromised, e.g., social security numbers, credit card details, website logins, etc. Once you understand exactly how you've been affected, you'll be able to take the required steps to protect yourself.
3. See if the vendor can help you out
Data breaches are a cause of worry, not only for an organization's customers, but also for the company itself. Often, in such cases, organizations take steps to safeguard consumers' interests. For example, they may offer credit monitoring services to those who have been affected by the data breach, as Equifax did. If you have access to such a facility, make sure that you carefully scan your credit reports from all three credit bureaus to spot any fraudulent activity. This is important because all three institutions may not necessarily report the same information.
4. Alter your passwords and ideally add two-factor authentication
One of the best ways in which you can prevent a criminal from using your information is by changing your passwords and adding two-factor authentication wherever possible. You should alter your email account password, as well as that of all your financial accounts, to avoid being defrauded.
5. Inform the relevant third party
Depending on the kind of information that has been stolen, you will need to inform the appropriate third party. For example, if it is your social security number that has been compromised, you will need to inform one of the three credit bureaus, Experian, Equifax or TransUnion. They will place a fraud alert on your account and ask the other institutions to do the same. Thus, if a thief tries to borrow money in your name, his efforts will be thwarted. On the other hand, if it's your debit or credit card that has been compromised, you will need to contact the issuer. They may choose to issue you a new card and cancel the previous one. Whatever the case, the earlier you report the breach, the lesser will be the damage that you will likely have to bear.
As long as you keep your cool and keep a close eye on your credit, it is possible that you will be able to emerge from a data breach unscathed.
$50,000 - $250,000 at 0% Interest
At Fund&Grow, we offer individuals with good credit the opportunity to obtain $50,000 - $250,000 of unsecured credit at 0% interest. This amount can be used for any purpose, from financing a small business to putting a down payment on a property. So if you, or someone you know, need this kind of funding, call us at (800) 996-0270 and we will take care of the rest.