Home
»
Blog
»
paying-dead-case-medicare-yes
Paying the dead? In the case of Medicare, yes.
November 5, 2013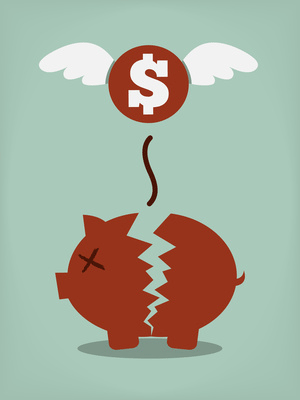 Perhaps you thought it couldn't get much worse for the folks in the Centers for Medicare and Medicaid due to the part they've played in the botched roll out of the Obamacare Website. If you thought that, you would be wrong. Now, there's news that a recent study by the US Inspector General has Medicare and Medicaid squarely under the microscope for another reason.
By cross-referencing the names of Medicare recipients with the death records from the Social Security office, the Inspector General discovered that Medicare and Medicaid shelled out benefits to more than 17,000 deceased individuals – to the tune of about $23 million.
How does this happen? It can occur in any number of ways. The first, most obvious way is outright fraud, where people assume the identity of a deceased person and make a fraudulent claim. One of the brashest examples of this is a man who was arrested in 2012 for making $2.1 million in fraudulent claims, including claims for 10 different deceased people.
Other times, it can be as simple as a clerical error. Often, a death certificate doesn't have a date of death. When this happens, the department continues to issue checks.
While this sounds like a lot of money, it is only a drop in the bucket compared to the total amount of more than $500 billion paid out over the course of 2011 by the agency. While nothing is foolproof, the Inspector General is pushing for ways to improve the system. These include ways to fight and prevent fraud; safeguards to discourage healthcare providers to refrain from making medical claims after the date of a patient's death; and other ways to stop improper payments.
By the way, this issue is not limited to just Medicare and Medicaid. As of May 2012, a recent audit of the Social Security Administration uncovered more than $31 million in improper payments to more than 1,500 deceased beneficiaries who had been receiving payments for months – and sometimes even years.