Home
»
Blog
»
paying-a-card-bill-early
Is it Advantageous to Pay Off a Credit Card Bill Early?
October 10, 2017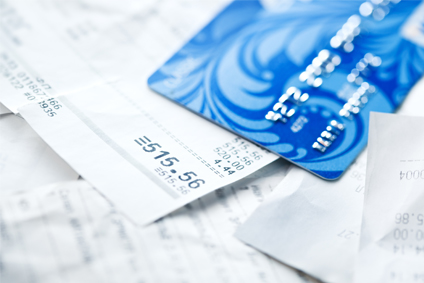 If you own a credit card, you get to enjoy a number of benefits, two of which include the need to carry lesser amounts of physical cash and temporary access to funds when you are short of money. However, along with these privileges come certain responsibilities that you must take care of in order to avoid getting into trouble.
One of these duties is ensuring that you pay your credit card bills on time, that is, by your payment due date. Unless you do so, you may have to pay late fees. Worse yet, if you make two consecutive late payments, your interest rate could also be hiked as a penalty. The best way to ensure that you don't encounter this kind of a situation is to send off your payment at least a few days before the due date. If you wait until the day before the due date, you risk missing the deadline for your payment. Being late by a few hours, or even a few minutes, could result in your being penalized by the card issuer. On the other hand, if you pay early, you stand to reap a few benefits.
Advantages of Paying Early
Paying your credit card bill early can have two benefits. First, it may help boost your credit score by lowering your credit utilization ratio. This ratio is calculated by dividing the amount of credit that you have used by the total amount of credit available to you - and should be kept below 30% at all times. Many issuers report the consumer's outstanding balance as on the statement closing date. Thus if you pay off your balance before this time, you may find that a lower amount of debt has been reported to the credit bureaus, which in turn could boost your credit score. However, be aware that if you pay too early, you may miss a payment - resulting in late fees (more on that below).
Secondly, paying early could reduce the total amount of finance charges that you are asked to pay. Many issuers use the daily balance method, or the average daily balance method, to calculate interest. Thus, the earlier in the billing cycle you pay, the lower will be your finance charge. Conversely, if you wait until later in the billing cycle, you'll have to pay higher interest as your balance would have been outstanding for a longer period of time.
Can Paying Too Early Backfire?
To avoid being charged a late fee, you need to ensure that you pay after the statement closing date, but before your due date. If you pay too early, i.e., before your statement closing date, you'll end up missing your payment. Here's an example. Let's say your statement closing date is February 5 and the due date is February 25. In this case, you need to make your payment for this billing cycle between these two dates. Any payment made before February 5 would be considered as a payment towards the previous billing cycle – and hence not on this bill. Of course, any payment made after February 25 will be considered a late payment.
Executing Future Card Payments
You might be tempted to pay early if you are planning to travel around the time your credit card payment becomes due. However, as explained above, you need to ensure that you don't end up missing your payment in the process. One way to get around this problem is to schedule automatic payments. By logging in to your online account, you can select a date when you want your credit card payment to be deducted from your bank account and it will be automatically processed on that day. Just make sure that you have enough funds in your account when this happens.
$50,000 - $250,000 at 0% Interest:
At Fund&Grow, we help individuals with good credit obtain as much as $50,000 - $250,000 of unsecured credit at 0% interest. For a flat fee, we not only guide our clients but also take care of most of the paperwork for them. So if you know someone who requires this kind of funding, call us at (800) 996-0270 and we will help them out.