Home
»
Blog
»
paperless-billing-for-your-credit-card
Should You Switch to Paperless Billing for Your Credit Card?
October 2, 2018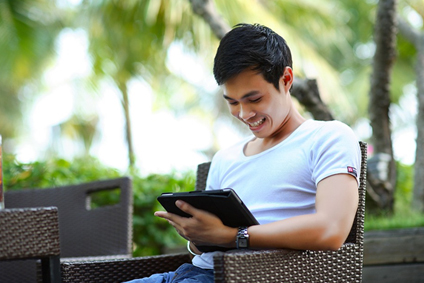 More and more people today are switching to paperless billing to reduce their footprint on the planet, as well as save time. Nevertheless, as is the case with most processes, this system has its advantages and disadvantages. This article will help you decide whether opting for e-statements is worth it, or not.
How Paperless Billing Works
The moment you sign up for paperless billing, you stop receiving statements by snail mail. Instead, your issuer sends you an email when your statement is ready, and you need to download it online. The bill is usually available in PDF format, which you can save and print if required. However, before you make the switch, carefully consider the following pros and cons.
Advantages of Paperless Billing
The most obvious advantage of paperless billing is its impact on the environment. If you are a nature lover (as I am), the idea of saving hundreds of trees from being cut down will certainly appeal to you. Moreover, it will also help to keep your home, as well as office, clutter-free. This is because you won't have to waste time figuring out what bills should be kept and filed, and what should be shredded.
Paperless billing may even reduce your overhead costs. Many card issuers charge a fee for sending statements in the mail and waive it when you opt for paperless billing. It also offers protection against identity theft. Since the statements are not physically mailed to you, there is no chance that a crook can steal it and obtain access to your credit card information. Even if a cybercriminal hacks into your email account, he won't get the requisite details. This is because to access your statement, you need to log in on your issuer's website using a username and password known only to you. Emails rarely contain details of your full account number.
Finally, signing up for online statements means that you can check the information from wherever you are. This way, you don't have to worry about missing due dates when you are out of town for work, or on vacation.
Disadvantages of Paperless Billing
Along with its advantages, paperless billing has some disadvantages too. Firstly, if you rely on physical statements in your mail as a reminder to send in your payment, you may end up missing them. You may also miss paying your bill if the statement is caught in your spam filter and never reaches your inbox. To avoid this situation, you can print out your statement and put it where you normally place all your bills. You'll still be saving paper on account of the mailing envelope and billing inserts. To stop your statements from getting quarantined, just put your card issuer's email address on the safe list.
Another con of paperless billing is the increase in the number of usernames and passwords that you need to remember. In case you forget these details, you'll have to use the password recovery feature to obtain your statements. This form of billing also gives you lesser access to older statements which you may need for tax or other purposes. Since issuers usually make a limited number of statements available online, you may have to pay an extra fee to access previous ones, unless you have made it a habit to print and file each monthly statement.
Paperless billing may also make it difficult to catch fraud or any other credit card changes, especially if you've enabled the auto-pay facility on your account. Most individuals who use this feature forget to scrutinize their statements each month, meaning that they end up overlooking any fraudulent charges or alterations in terms and conditions, such as a change in the minimum payment amount.
As can be seen from the above summary, paperless billing comes with both pros and cons. Nevertheless, depending on your temperament and preferences, you may find that you have more to gain than lose from this process.
$50,000 - $250,000 of unsecured credit at 0% interest:
At Fund&Grow, our team offers clients with good credit the opportunity to obtain $50,000 - $250,000 at 0% interest. Available for a period of 6, 12 or 18 months, this amount is unsecured and can be used for any purpose, from financing a small business to providing a down-payment on a property. If you, or someone you know, need this kind of financing, please call us at (800) 996-0270 to find out of you qualify.