Home
»
Blog
»
nine-important-actions-for-a-new-credit-card
9 Important Actions You Must Take Before Using Your New Credit Card
April 17, 2018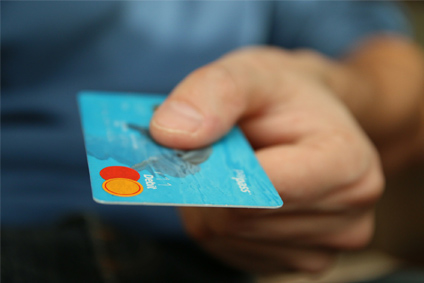 You've just received the credit card that you'd requested. What do you do next? Contrary to popular assumptions, you can't just go out and start swiping it. There are some procedures that you need to take care of before you can start using your new credit card.
The first step is to activate your new card, else it will not work. Most cards come with a sticker in front that contains instructions about how you can do this. Just call the toll-free number and follow the prompts. You may have to enter information such as your zip code or last four digits of your social security number. It's easier if you call from your home phone or from the number that you put on your application.


Make sure that you read the terms and conditions to understand your fees, interest rates, and other pricing features. This is important to avoid racking up huge bills. Most of this information is included on one single page.


If your card has a promotional rate, figure out when it ends and mark your calendar to be sure to pay off your balance before then. This is especially important if your issuer has a deferred interest promotional scheme, as it means that unless you pay off your entire balance before the promotional period expires, the card company will backdate your interest charges to the day you made the purchase.


Understand your credit limit to ensure that you never exceed it. Otherwise, you may end up paying over-the-limit fees and may even trigger a penalty rate. There's also something called a cash advance limit. This may be less than the limit you have for balance transfers and purchases.


To get the most out of your credit card, you must figure out how your rewards program works. While some issuers require you to simply swipe the card, others may need you to register with them. Also, familiarize yourself with the terms. Know how many points or how much cash back you can expect when you spend on certain categories, such as gas, groceries or travel.


Your customer service number is listed on your card. Note it down and keep it separately in a safe place. If your card ever gets lost or stolen, you will need to call up this number to avoid liability for fraudulent charges.


Decide if you want to open an online account. This will enable you to check your balance, make payments, and even monitor your account activity, either through an Internet browser or a smartphone app. You can even opt for paperless statements. In this case, you will receive an email (instead of a physical statement in the mail) that your credit card bill is available and you will need to log in to your online account to make the payment.


For those who tend to forget to pay their bills, there is an autopay facility which can be activated. Specify the payment date and amount to be paid each month, and the service will charge the same to your bank account. Just make sure that the set amount is equivalent to your minimum amount due; and, remember to cancel the payment if you have a zero-dollar balance.


Finally, ensure that you keep your credit card stored in a safe place so that it doesn't get lost or stolen. Also, if you have a PIN for your credit card, memorize it or write it down and keep it separately. Never put your PIN on your credit card or store it in the same place as your card.
$50,000 - $250,000 of unsecured credit at 0% interest:
At Fund&Grow, our team offers clients with good credit the opportunity to obtain $50,000 -$250,000 at 0% interest. Available for a period of 6, 12 or 18 months, this amount is unsecured and can be used for any purpose, from financing a small business to providing a down payment on a property. So if you or someone you know needs this kind of financing, call us at (800) 996-0270 and we will take care of the rest.