Home
»
Blog
»
need-know-secs-new-crowdfunding-rules
What You Need to Know about the SEC's New Crowdfunding Rules
November 12, 2015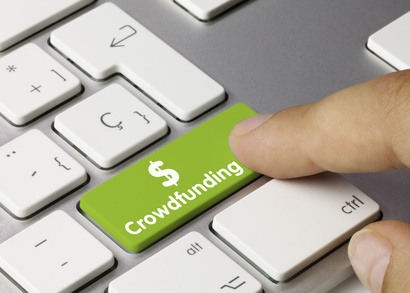 U.S. securities regulators have finally approved new crowdfunding rules which authorize start-ups to raise money from small investors over the Internet. Through Regulation Crowdfunding ("Reg CF"), the last remaining component of the Jumpstart Our Business Startups (JOBS) Act of 2012, the SEC has created a nationwide infrastructure for retail crowdfunding that benefits not only emerging companies and entrepreneurs looking to raise small amounts of capital, but also accredited and non-accredited investors who want to fund early stage and growth stage companies. It also benefits funding portals that aim to connect issuers and investors over the Internet.
So how does this new regulation work? Since reading the entire gamut of rules can be a little difficult (especially as they span some 685 pages), we've compiled a brief summary for your benefit.
As per the new crowdfunding rules, companies are permitted to raise up to $1 million across all of their crowdfunded offerings over any 12-month period. The amount that purchasers of shares are permitted to invest in these companies depends on their income. Investors with an annual income or net worth of less than $100,000 are limited to contributing only $2,000 or 5% of their net worth or income, whichever is greater, while those with a higher net worth or income are allowed to invest 10% of the lesser of their annual income and net worth in these transactions, with a cap of $100,000 over a 12-month period.
Reg CF has established rules for crowdfunding portals as well. The platform through which companies advertise their fundraising will have to ensure the availability of a number of things such as:
Educational materials about this type of investment;
A medium through which potential investors can communicate with each other about the offering; and,
The ability for investors to review the company information for 21 days before the offering.
Moreover, platforms will not be allowed to recommend any particular investment; they must remain neutral.
Companies seeking to raise funds through crowdfunding will have to abide by certain rules as well. Disclosures will have to be made regarding the finances of the company, along with information about the company's directors, officers and those who own at least 20% of its shares.
In addition, the company will have to declare its business plan, including how the funds will be used. Information about the shares, such as the price of each share, how that price was determined, as well as the total amount of funds needed, must be revealed.
If you are a small business owner seeking to raise funds through the crowdfunding route, you must realize that selling securities in a business is a highly regulated activity. Thus, in order to avoid trouble with the law, you should pay extra time and attention towards understanding what you can and cannot do. While you might want to participate with a portal to streamline the process, we recommend that you consult with an attorney or any other professional who is familiar with the rules of crowdfunding. Failure to comply with the rules could invite hefty fines or penalties.
If your needs are in the $50,000 to $250,000 range, Fund&Grow has a successful track record of providing clients with that kind of capital through the creative use of zero interest, unsecured, business credit card financing. If you are seeking funding in this range, we invite you contact us at (800) 996-0270, Monday through Friday, 9:30 to 5:30 EST, or anytime via email.