Home
»
Blog
»
misleading-credit-card-terms
5 Critical Credit Card Terms You May Find Misleading
December 11, 2018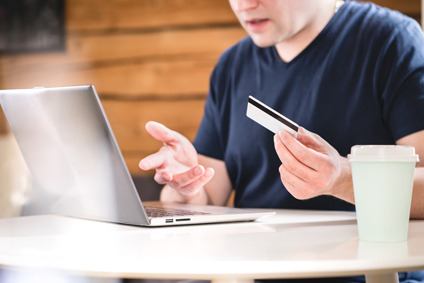 Do you find credit card terms confusing and misleading? You are not alone. There are many cardholders who've gotten into some sort of trouble or other because they misinterpreted certain credit card terms. For example, for a cardholder, just one late payment on a credit card that offered deferred interest resulted in his having to pay interest on the entire purchase! For your benefit, in this article, we explain some of the confusing credit card terms.
Convenience fee: This is different from surcharges, where customers are charged extra for using a credit card as a payment method. In the case of a convenience fee, the consumer is charged for paying for a product or service using a credit card through an alternative payment channel that is not standard for the merchant. This fee is usually a fixed amount and is charged by the third party providing the payment service. For example, when you buy concert tickets through a third-party provider, you may have to fork out a convenience fee. To avoid this charge, use other payment channels when possible (e.g., debit, cash or check). When paying online, make sure that you are made aware of any convenience charges (if applicable) before you finalize the purchase.
Default rate: This is the higher rate that's charged when cardholders are late with their monthly payments. Also known as a penalty rate, usually it can be returned to the original APR if the consumer pays on time for six consecutive months following the rate jump. To avoid being penalized in this way, it's always advisable to set a reminder to pay your bills on time. Else, you can simply set up automatic payments to cover at least the minimum amount that's due.
Deferred Interest: Many card issuers offer payment plans that enable you to defer applicable interest for a specific period of time. The aim of these plans is to encourage consumers to purchase expensive items, such as flat-screen televisions. However, in most cases, if you are unable to pay off the entire balance within the stated time period, you may be charged interest on the entire purchase. Let's say you buy a television for $1,100 and are offered 12 months to pay it off, after which you'll be charged interest. To be on the safe side, it's better to divide the entire amount by 11 and pay off $100 per month starting from the first month itself. This way, not only do you pay off the entire amount a month earlier than your deadline; you also avoid the risk of not being able to afford larger lump sums toward the end of the deferred-interest period - which is what would happen if you waited till the last minute to start making repayments.
Minimum finance charge: This is applicable when the finance charge in your billing cycle is less than the minimum charge specified by your issuing company. For many cardholders, it is $1.00. So, if you carry a balance, and your finance charge comes to say $0.95, you will still need to pay a $1.00 finance charge. To avoid this, pay off your balance in full before your billing cycle ends.
Residual Interest: Let's say that you are carrying a balance on your credit card. In that case, you may have to pay residual interest, that is, the interest that accrues between the date the statement was issued, and the date you paid off your balance. What's confusing here is that you may feel that you've paid off your entire balance, and thus fail to look at the next statement. To save yourself from making this mistake, call your card issuer and find out the exact amount due to on the day you plan to make your monthly payment, and then check your next statement to ensure that the balance is zero.
$50,000 - $250,000 of Unsecured Credit:
At Fund&Grow, we offer clients with good credit an easy way to obtain $250,000 or more of unsecured credit at 0% interest. If you need funds for your business or for any other purpose, call us at (800) 996-0270, and we'll help you meet your financing needs.