Home
»
Blog
»
misleading-credit-card-offers
Making Sense of Misleading Credit Card Offers
July 9, 2019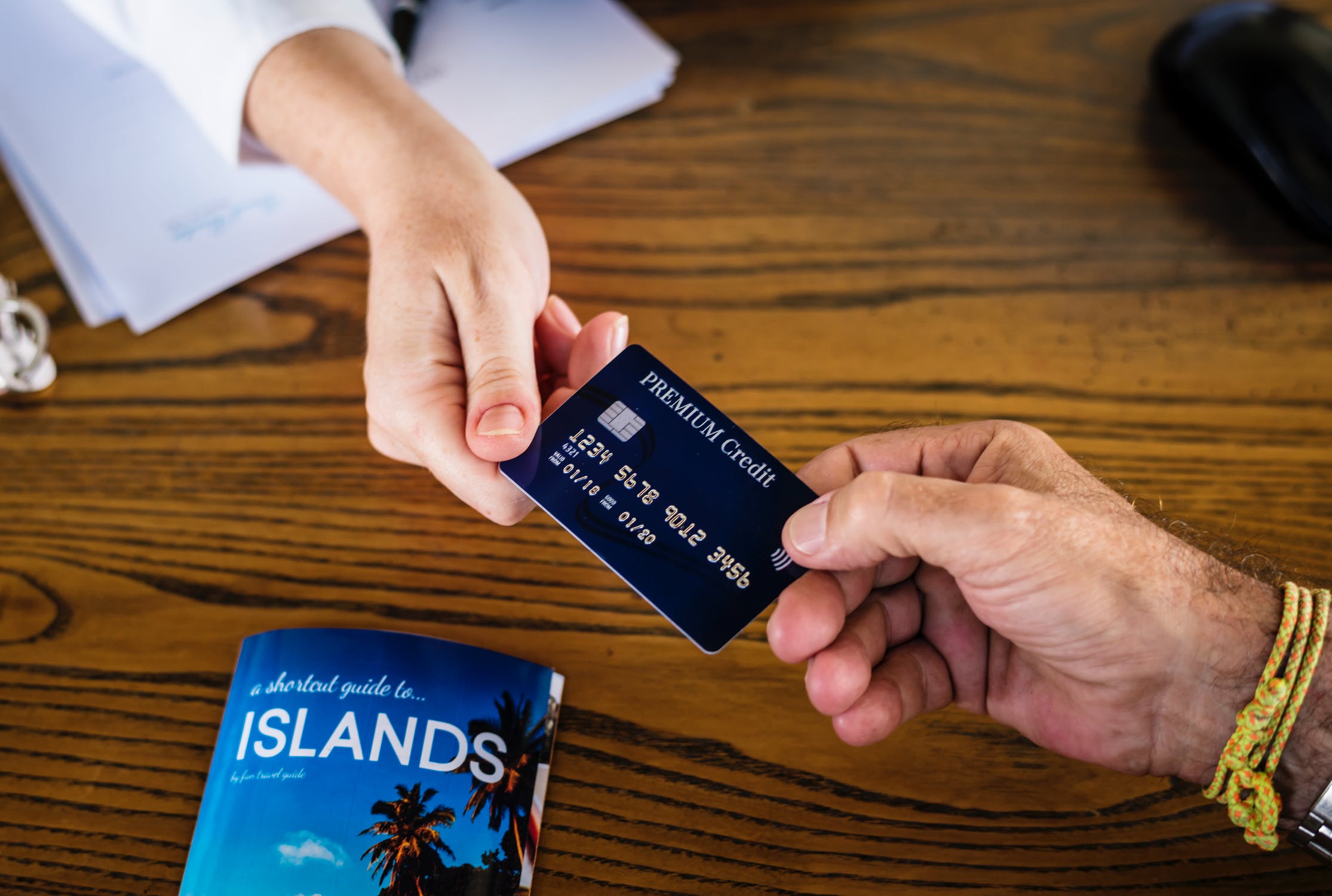 There are hundreds of credit card offers flooding the market and each has its own set of attractive rewards. While some credit cards offer as much as 5% cash back on the amount spent, others claim to provide enough travel miles that can translate into free tickets to Hawaii. However, all that glitters is not gold. Many of these offers come with terms and conditions that considerably limit your ability to gain from the cards. In this article, we'll help you understand how to decipher credit card advertising - ensuring you're not misled and know exactly what to expect when signing up for a credit card.
Various Terms and Conditions You Should Be Aware Of
Most consumers fail to read the fine print while signing up for a credit card. Because of this, more often than not, they face disappointment when they finally set out to redeem rewards. Keeping the following points in mind will ensure a more realistic view of the kind of rewards you can expect to receive from your credit card.

Earning Caps
Cash back credit cards usually have a cap on the amount you can earn when you spend in the bonus categories. They can often be misleading - you may not receive the entire cash back you had hoped to get by spending on the pre-specified items. In some cases it may even make sense for you to opt for a card that offers a lower cash back percentage, but without earning caps.
For example, let's say you come across two credit cards – Card 1 offers 1% cash back on all purchases, and 5% cash back on a bonus category (groceries - up to $300), while Card 2 offers 2.5% back on all purchases. Further, let's assume that your monthly expenditure on groceries usually amounts to $1,000. At first glance, you may feel that Card 1 is a better option. However, if you do the math, you'll realize that if you opt for Card 1, you'll only earn cash back of $22 (5% of $300 + 1% of $700). On the other hand, Card 2 will provide you with cash back of $25 (2.5% of $1,000).
All pertinent details are listed in the fine print, so make sure you go through the terms and conditions carefully before selecting any card.
Redemption Requirements
You may be misled about the rewards you can hope to enjoy, due to credit card minimum redemption requirements.
Let's say that at the end of a quarter you are looking forward to cashing out the sum of money you've earned after spending a certain amount through your cash back card. Unfortunately, many credit cards have minimum redemption requirements. So, if the minimum redemption amount of your credit card is $50, and you have $35 in cash rewards, you cannot cash out the money until you accumulate another $15 in rewards.
This can be a problem if your requirement for the reward is time bound. Before choosing a credit card, it's better to find out if the rewards will be available to you when you need them.
Redemption Options
Redemption options for cash back cards include either statement credit or a check, so they are quite straightforward. However, the case is quite different when it comes to travel miles/points rewards. The redemption options may be such that the accumulated rewards are of no use to you.
Let's take an example where you choose a travel credit card hoping that accumulated travel miles at year end will help you obtain a huge discount on an overseas trip. Imagine your disappointment when you set out to redeem those miles and find that they don't transfer to the airline you want, or perhaps they can't be used to obtain seats for the country you want to fly to!
To avoid being misled this way, make sure that the redemption options are conducive to your requirements before you opt for a card.

Annual Fees
Many cards that offer attractive sign-up bonuses or big bonuses on popular categories come with an annual fee. Thus, before you sign up for any such card, do the math to ensure that the rewards you hope to earn will exceed the annual fee.
Let's say you are evaluating a card that offers 5% cash back on purchases, and charges an annual fee of $75. You should sign up for this card only if you're sure of spending at least $1,500 annually with this card. Don't be misled by the attractive advertising of 5% cash back – do your analysis to ensure that you'll actually end up gaining and not losing by signing up for the card.
In most cases, you can avoid being misled by aggressive credit card advertising by reading the terms and conditions carefully and doing some quick calculations. No matter how attractive an offer may seem, make sure you don't sign up for a card without conducting some research of your own.
$50,000 - $250,000 of Unsecured Credit at 0% Interest
At Fund&Grow, we help individuals with good credit obtain as much as $250,000 of unsecured credit at 0% interest. This amount can be used for any purpose and without restrictions. You can use it to put a down payment on a property or to finance your business. For a flat fee, we not only show you how to get the funds, but also take care of most of the paperwork ourselves. If you need this kind of financing, call us at (800) 996-0270 and we'll help you out!