Home
»
Blog
»
misleading-card-offers
Four Misleading Credit Card Offers You Should Know About
April 30, 2019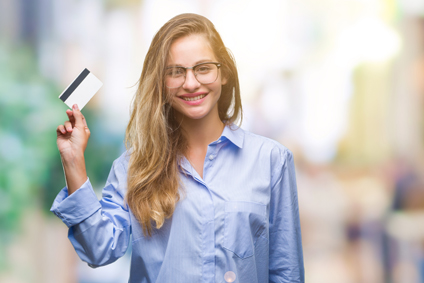 Not all credit cards are the same. Different credit cards provide various benefits. For example, while one may offer cash back rewards, another may provide lower interest rates and a higher credit limit. To try and entice customers, credit card issuers advertise their offers in several attractive ways. Nevertheless, given that many of these offers can be misleading, it is important to do your research before signing up for a credit card. For your benefit, we have listed some of the common misleading credit card offers that you should be wary of.
Claim: Financial benefits such as low or no fees
Reality: Most credit cards have several fees associated with them, such as late fees, annual fees, overdraft fees, and more. However, unless you read the fine print of your card agreement carefully, you may be caught unawares when your credit card statement arrives. To avoid being surprised by hefty fees, you should go through the Federal Reserve's consumer credit card agreements search. This will help you get an idea of the type of fees a credit card may charge.
Claim: Availability of lines of credit from certain specialty and department stores
Reality: Certain cards who boast this benefit allow the consumer to only select from a list of overpriced merchandise from a specialized catalog. Moreover, you may be asked to put down a certain deposit for the item – only when you have done so will you be allowed to charge the remaining balance. Thus, before opting for such cards, call the retail chain in question to verify whether the card really offers what it is promising.
Claim: Improvement in credit rating
Reality: Signing up for a credit card cannot instantly help you improve your credit rating. There are no shortcuts to achieve this goal. For this purpose you need to follow several measures, such as paying your bills on time for several months. Only then will you be able to see a hike in your score. In case a card issuer claims that your information will be passed on to credit reporting companies, check with those credit reporting companies to find out if the issuer's claims are true.
Certain cards are available that may help improve your rating. However, these are not exactly credit cards. They are more like secured cards where you need to provide a security deposit in a bank account and your credit line is a percentage of this deposit – usually 50% - 100%.
Claim: The credit card can be used to gain access to no-fee cash advances
Reality: In many cases, the advance is often from third-party short-term lenders who charge high rates for their loans – and you would probably qualify for these even without signing up for the card.
A better approach if you need a loan is to approach our team at Fund&Grow. We provide individuals with good credit to obtain $50,000 - $250,000 of unsecured credit at 0% interest. Available for a period of 6, 12 or 18 months, this amount can be used for anything – from funding a business to providing a down payment on a property. So, if you need a loan, call us at (800) 996-0270 and we will try our best to help you out.