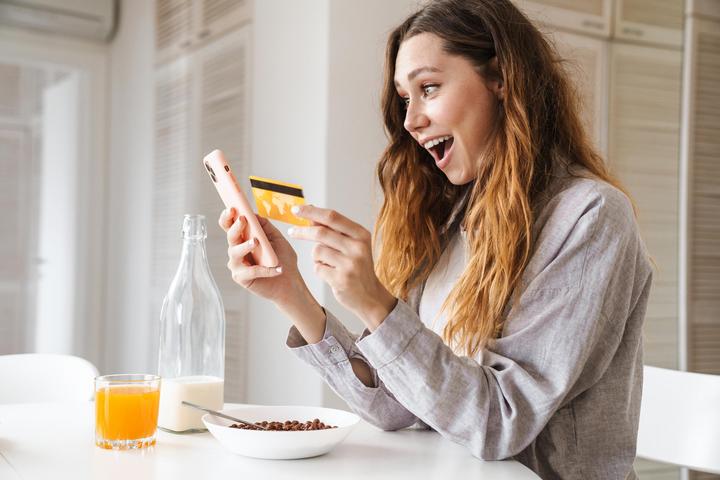 When you use a credit card, it means that you agree to the terms of the credit card agreement.
If you don't follow the stipulations outlined in the agreement, you risk losing the right to use your card. Or, you may even fall into a debt trap and end up hurting your credit score.
Unfortunately, credit card agreements are not always easy to read or comprehend.
Research found that credit card agreements are usually written at an 8th to 9th-grade level, which is higher than the reading level of an average American.
When dealing with higher finance charges, the credit card agreement is even more complex.
That is why it becomes even more important for you to read and understand the terms and conditions outlined by your credit card company.
You will save yourself from paying high-interest charges and penalties, and you may end up boosting your credit score.
Where can you find your credit card agreement?
The card company probably provided you with an agreement when you started using the card. Under Federal law, issuers that have more than 10,000 card accounts must provide the terms and conditions of their card agreement online.
Otherwise, you can visit the Consumer Financial Protection Bureau website to find agreements from more than 300 card issuers.
What kind of information should you look for on your credit card?
The main takeaway from your credit card is the pricing information, for example, what kind of finance charges you need to pay if you carry over a balance and what type of penalties you incur if you miss a payment.
Interest rate information: If you carry a balance from one month to another, you'll need to pay interest at a rate that is specified in your credit card agreement.
This APR (Annual Percentage Rate) may be linked to a variable rate such as the Prime rate.
The same card can have multiple APRs – for example, you may be charged a different APR during the promotional period or while taking out a cash advance.
Additionally, APR you are charged can change from time to time.
Finance charge: The minimum finance charge, the method through which finance charges are calculated, your grace period, when you may be exempted from a finance charge – all these details are listed in the agreement.
Fees: The next thing you should look out for is fees such as annual fee, foreign transaction fee, late payment fee, etc.
Depending on your lifestyle and spending habits, you should evaluate if the card makes sense for you, for example, if you tend to travel overseas a lot, then it may be better to opt for a card that does not charge foreign transaction fees.
Payment deadline: This is the date by which you should make your credit card payment every month to avoid paying interest charges and late payment fees.
Rewards: Most credit cards offer rewards for spending, such as cashback on purchases or points you can redeem.
However, many of these rewards have restrictions attached to them, so make sure you read the rewards section carefully if you want to benefit from the same.
Apart from the above, you can also obtain other details such as how the issuer reports your information to the credit card bureaus, the credit limit on your card, various options you can use to make the due payment on your credit card, what happens if you default on your payments, how to dispute charges with your issuer, etc.
The agreement also includes the changes that the issuer can make to your account – you should know that the card company can alter the terms of the agreement at any point in time with advance notice.
After receiving information about the change, if you keep using the card, it would mean that you agree to the new terms.
A credit card can make your life easier, or it can land you into trouble – so if you want to use the card to your advantage, make sure you read the agreement.
 $50,000 - $250,000 of Unsecured Credit at 0% Interest
Our goal at Fund and Grow is to streamline the process of obtaining unsecured credit so you don't have to! We help clients with good credit obtain as much as $250,000 at 0% interest.
This amount is available for a period of 6, 12, or 18 months and can be used for anything from financing a small business to providing a down payment on a property.
We charge a fee for our services, but in return, we guide you every step of the way. So, what are you waiting for? If you need such funds, call us, at (800) 996-0270, and we will help you out!