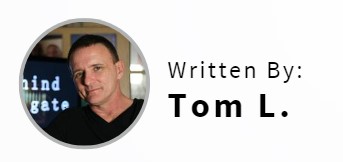 Small businesses are the economy's backbone, providing local communities with jobs and services. However, running a small business can be challenging, especially in today's competitive market and difficult economic times. To be successful, small business owners must constantly work to optimize their operations and increase their profitability. We will explore strategies for optimizing a small business and achieving long-term success.
Focus on your target market
One of the most important things a small business can do is to focus on its target market. This means identifying your ideal customers and ensuring you have a product or service they want. Once you clearly understand your market, you can tailor your products and services to meet their needs and preferences. You should spend ample time researching your market and continue researching throughout your business to increase your chances of attracting and retaining customers, which will ultimately lead to increased revenue.
Streamline your operations
Small businesses often have limited resources, so optimizing your operations to maximize efficiency and minimize costs is crucial. One way to do this is to automate as many processes as possible, such as accounting, customer relations, and inventory management. This will free up time and resources to be better spent growing your business. Additionally, it is important to regularly review your operations and identify areas where you can improve.
Invest in marketing and advertising
Marketing and advertising are essential for any business, especially for small businesses. A well-crafted marketing campaign can help increase brand awareness, attract new customers, and generate sales. However, it is essential to be strategic with your marketing efforts and focus on the channels most likely to reach your target market. Additionally, small businesses can leverage digital marketing tools, such as social media, email marketing, and search engine optimization, to reach more customers and achieve a higher ROI. I can't stress enough the need to utilize electronic marketing methods and streamline your processes.
Utilize technology
Technology is a powerful tool that can help small businesses optimize their operations and increase their competitiveness. For example, cloud-based software can help you access your data and files from anywhere, which can be especially useful for small businesses operating remotely. Additionally, online tools such as project management software and customer relationship management systems (CRM) can help you stay organized and manage your customer interactions more efficiently.
Prioritize customer service
Providing excellent customer service is essential for small businesses. It is one of the most important ways to build a loyal customer base and increase repeat business. It is important to train your employees to provide the best possible service and ensure they are equipped with the tools and resources they need. Additionally, it is important to be responsive to customer inquiries and complaints and to take customer feedback seriously. Social media is a great way to achieve this goal, but be watchful; some disgruntled customers or even your competitors can use that same tool to try and harm your business.
Stay on top of your finances
Managing your finances is an essential part of running a small business. It is crucial to keep accurate financial records, budget your expenses, and track your revenue. Additionally, it is critical to be aware of any changes in the market or economy that may impact your business. You must understand your cash flow well, plan for unexpected expenses, and review your financial statements regularly.
Optimizing a small business requires a combination of strategies that focus on your target market, streamline your operations, invest in marketing and advertising, utilize technology, prioritize customer service, and stay on top of your finances. By following these strategies, small business owners can increase their chances of success and achieve long-term growth. Remember, it is essential to regularly review your strategy and make adjustments as needed to ensure that your business is always moving in the right direction.
It takes money to make money; sometimes, that isn't easy to achieve when you're just starting out. Fund&Grow is a reputable and experienced company that can help individuals and businesses obtain funding through various methods. Their team of experts specializes in optimizing each client's profile to maximize funding approvals that carry lucrative zero-interest terms. Don't let your dreams pass you by because you're short on funds; give their team a call and let them help you secure the capital you need to succeed.