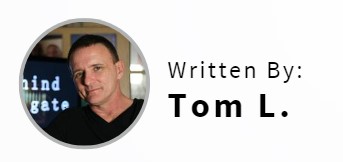 Are you a small business owner? Do you have a hard time dealing with stress from working long hours, pacifying customers, and making sure your employees show up for work? If you are a business owner, then you know these problems only scratch the surface, and if you don't find ways to cope, your chances of survival are significantly reduced.  
Being a small business owner can be a challenging and rewarding experience, but it's essential to find ways to stay happy and motivated throughout the journey.
How to Handle Dealing with the Stress of Being a Small Business Owner
Here are a few tips to help you when dealing with stress:
Set clear goals: Clearly define what success means to you and set specific, measurable goals to help you achieve them. If you place your bar too high and fail, your self-esteem and drive can often suffer. Smaller, more obtainable goals can be just as gratifying when you achieve them and keep you on an even keel. As you reach one goal, set another and repeat. A sense of accomplishment is sometimes all it takes to keep believing in yourself.
Surround yourself with positivity: Someone once said if you hang out with five millionaires, you will become the sixth. It may sound cliché, but it has proven time and time again to be true.
Associate with people who support and encourage you, whether they are employees, family members, or friends. Avoid negative influences, and don't get caught up in gossip or bad-mouthing your competitors. It often comes back to bite you. Remain positive and optimistic, and your successes will become more prevalent.
Stay organized: Keep your business organized by setting up a system for managing your tasks, finances, and contacts. This will help you stay on top of things and reduce stress. Everything is automated these days, so take advantage of every affordable convenience available to streamline your business. If you're unorganized, your customers will notice, and your employees will become frustrated with your systems.
Stay adaptable: Running a small business requires you to be versatile and open to change. Be ready to pivot and adjust your strategy as needed, and remember that failure is a part of the process. Yes, I said failure is part of the process. If you think making mistakes, even big ones is a sign that you are a failure, you're wrong. They don't call it "business practice" for nothing. You have to fail to learn from your mistakes, like when your mom or dad taught you to ride a bike. You fall off, skin your knee, and then get back on again. The same analogy applies to running a business.
Running a small business can be isolating, so don't be afraid to seek help when needed. Join a business group or seek guidance from a mentor or coach. Being prideful, arrogant, or a know-it-all will not help you achieve your goals; you still have much to learn. And just when you think you have everything in order, someone or something comes along and throws a wrench into your gears.
Take care of yourself: Running a small business can be demanding, so it's crucial to prioritize physical, mental, and emotional health by getting enough sleep, eating well, exercising, and doing things you enjoy. Vacations are mandatory. Do not get stuck working 24 hours per day, seven days per week, and never take time off. You will burn out and may even begin to hate your career. Plan a week or two each year that you spend far away from your business, employees, and customers, and turn off your cell phone. What good is success if you don't have time to recognize it, reflect on it, and enjoy it?
Celebrate successes: Just like taking a vacation and caring for your well-being, take time to celebrate your accomplishments. If you have a top sales week, let everyone know, and don't forget to thank your employees for their contributions. This will help you maintain a positive attitude and give you a sense of accomplishment. When the boss is happy, it shows, and you'll pass that positive vibe down to your employees and customers.
In summary, being a small business owner requires hard work and dedication. Still, by setting clear goals, surrounding yourself with positivity, taking care of yourself, staying organized, celebrating successes, staying adaptable, and seeking help when needed, you can increase your chances of achieving happiness and success in your business.