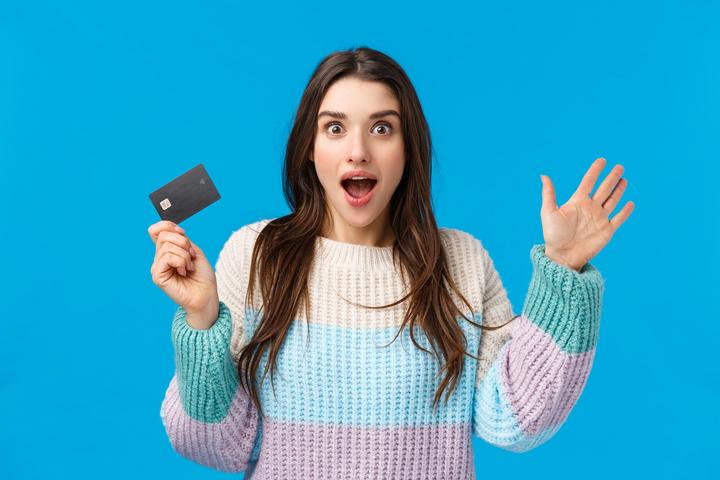 As a consumer, if you are used to shopping for groceries from a certain store, you may be unwilling to go to another for the same purpose.
The reason for this can be summed up in one word – a habit. Once we are accustomed to something, we often don't want to try anything new.
Unfortunately, when it comes to credit cards, this habit of "not wanting to try anything new" can cost us dearly.
Over the last ten years, credit card perks have changed. The credit card sign-up bonuses offered by issuers have almost tripled.
If you've not signed up for a new credit card over the last decade, you are likely missing out in more ways than one.
Today, issuers are constantly introducing new cards with perks that can enhance a consumer's lifestyle. Below are a few reasons why it may be time for you to sign up for a new card:
You are paying a high-interest rate/ fee
 If you are someone who often carries balances, then a high-interest rate can prove to be detrimental.
 If your credit score has improved since the last time you applied for a card, then it may be time for you to make a new application.
 Or, you could even opt for a card offering a promotional rate – balance transfer cards offer 0% interest rate for a limited introductory period.
Consumers signing up for such cards use this time to pay off their entire debt without paying any sort of interest. (Click here for a list of top low-interest credit cards).
Similarly, if you are paying a high annual fee, you should consider getting another card.
This is because there are only two situations when a high annual fee is justified – when you are rebuilding your credit and the only cards you qualify for are those with an annual fee, or when the benefits you reap from the card outweigh the amount of the annual fee you pay.
You are not earning enough rewards
 These days, issuers offer all sorts of incentives to reel customers in, so if you haven't signed up for a new credit card in quite some time, you may be missing out.
 If you are someone who uses their credit card often and pays their balance in full, you could reap significant benefits from cards that offer hefty rewards.
Let's say you are a frequent flier, in that case, Capital One Venture Rewards Credit Card offers 2 miles for every dollar spent on purchase – this can translate into significant benefits for the cardholder.
Additionally, new sign-ups can present you with enormous bonuses offered by most issuers. For example, in the case of the Capital One card mentioned above, you stand to earn a 50,000-point sign-up bonus if you spend $3,000 in purchases in the first three months.
Finally, you can even consider signing up for cards that reward you more for spending in certain categories.
For example, if you spend $500 or more on gas and groceries per month, consider the American Express Blue Cash Preferred Card that pays a hefty 6% cash back on those categories.
You haven't received a credit limit increase in a long time
As your income and credit score increase, you become eligible for cards with higher credit limits.
If you've been a responsible cardholder for many years, but haven't been granted a limit increase, then you should consider applying for a new credit card.
The best part of a credit limit increase is that it improves your credit score too – an increase in credit limit usually results in an improvement in the credit utilization ratio (provided your expenditure remains the same).
Given that your credit utilization ratio is an important component of your credit score, an improvement in the former brings enhancements to the latter.
$50,000 - $250,000 of unsecured credit at 0% interest
Many business-owners consider signing up for a new credit card when they want a temporary source of financing for their organizations. However, there is another source of financing that such individuals can consider – they can approach our team at Fund&Grow.
We offer people with good credit the opportunity to get as much as $250,000 of unsecured credit at 0% interest for a period of 6, 12, or 18 months.
This amount can be used for anything, no questions asked. So, if you need this kind of funding, call us, and we will help you out as soon as possible.