Home
»
Blog
»
four-awesome-business-credit-cards-know
Four Awesome Business Credit Cards You Should Know About
June 25, 2016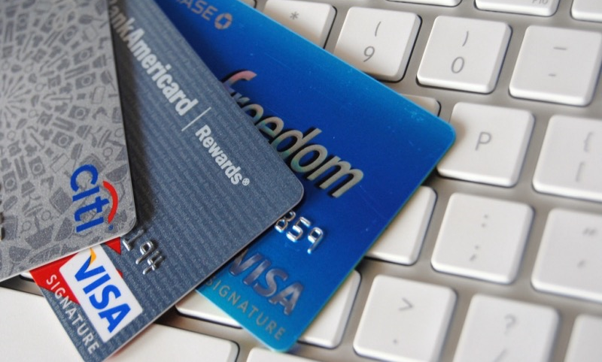 Business credit cards can prove to be a great tool for small businesses, sole proprietors and individuals who wish to charge their company's spending on a separate card. Not only do business credit cards help organizations manage their cash flow effectively, but they also provide users with attractive rewards and perks. However, given the large number of options available in the market, choosing a card that is best suited to your business can prove to be a daunting task. In order to lighten your load, we've compiled a list of top business credit cards based on various parameters such as cash back, rewards and travel credit. So in order to get an idea regarding what card is likely to go best with your business, read on!
Ink Cash Business Credit Card: As far as cash back rewards are concerned, this is the probably best business credit card that's out there. Cardholders receive $200 bonus cash back after spending $3,000 on purchases in their first 3 months after account opening. You'll get 5% cash back on office supplies and communications (i.e., land and cell phones and the Internet), and 2% cash back at gas stations and restaurants, up to the first $25,000 spent in combined purchases each year. Additionally, the card offers 1 point per dollar spent on everything else. This card has no annual fee, which means you can keep it open for a long time and use it to boost business credit. It has a 0% introductory APR for 12 months on purchases and balance transfers which you can use to pay off business debts interest-free.
Ink Plus Business Credit Card: This card has the best rewards rate amongst all business credit cards. It comes with a huge sign-up bonus – you earn 60,000 bonus points after spending $5,000 on purchases in the first 3 months from opening your account. You get 5 points per dollar spent on purchases on office supplies and communications, and 2 points per dollar spent at gas stations and hotel accommodations, up to the first $50,000 spent in combined purchases each year. Each Ultimate Rewards point has a value of 1.25 cents each when redeemed for travel with Chase, and you're allowed to transfer your points at a 1:1 ratio to several loyalty programs. You also get 20% off travel redemptions through the Chase Ultimate Rewards portal. However, this card comes with a $95 annual fee, so your business might need to spend significantly on office supplies and communications each year for this offer to be advantageous.
Capital One Spark Miles for Business: Best for travel credit, this card offers a one-time bonus of 50,000 miles once you spend $4,500 on purchases within the first 3 months, and 2x miles per dollar spent on every purchase. In case you don't want to spend your miles on travel, you can redeem them for merchandise, gift cards or cash. There is $59 annual fee which is waived the first year. There is a no-fee version of this card as well – Spark Miles Select for Business offers a 20,000 miles bonus offer and 1.5x miles per dollar spent on every purchase.
Capital One Spark Classic for Business: This card is probably one of the best options for individuals with average credit. It has no annual fee, and card-holders earn 1% cash back on every purchase, every day. This card offers extra cards for employees for free, and you'll get itemized statements quarterly and yearly that can be used to maximize business deductions for tax season. A business owner can also use this card to rebuild his credit.
$50,000 – $250,000 at 0% There is no one single card that will give you this kind of access to capital. However, if you need $50,000 – $250,000 at 0% financing for a longer duration of time, this is what we help clients with all day long. If you are curious and want to learn more, just call our Fund&Grow team at (800) 996-0270.