Home
»
Blog
»
critical-credit-dates
5 Crucial Dates for Your Credit Cards
May 15, 2020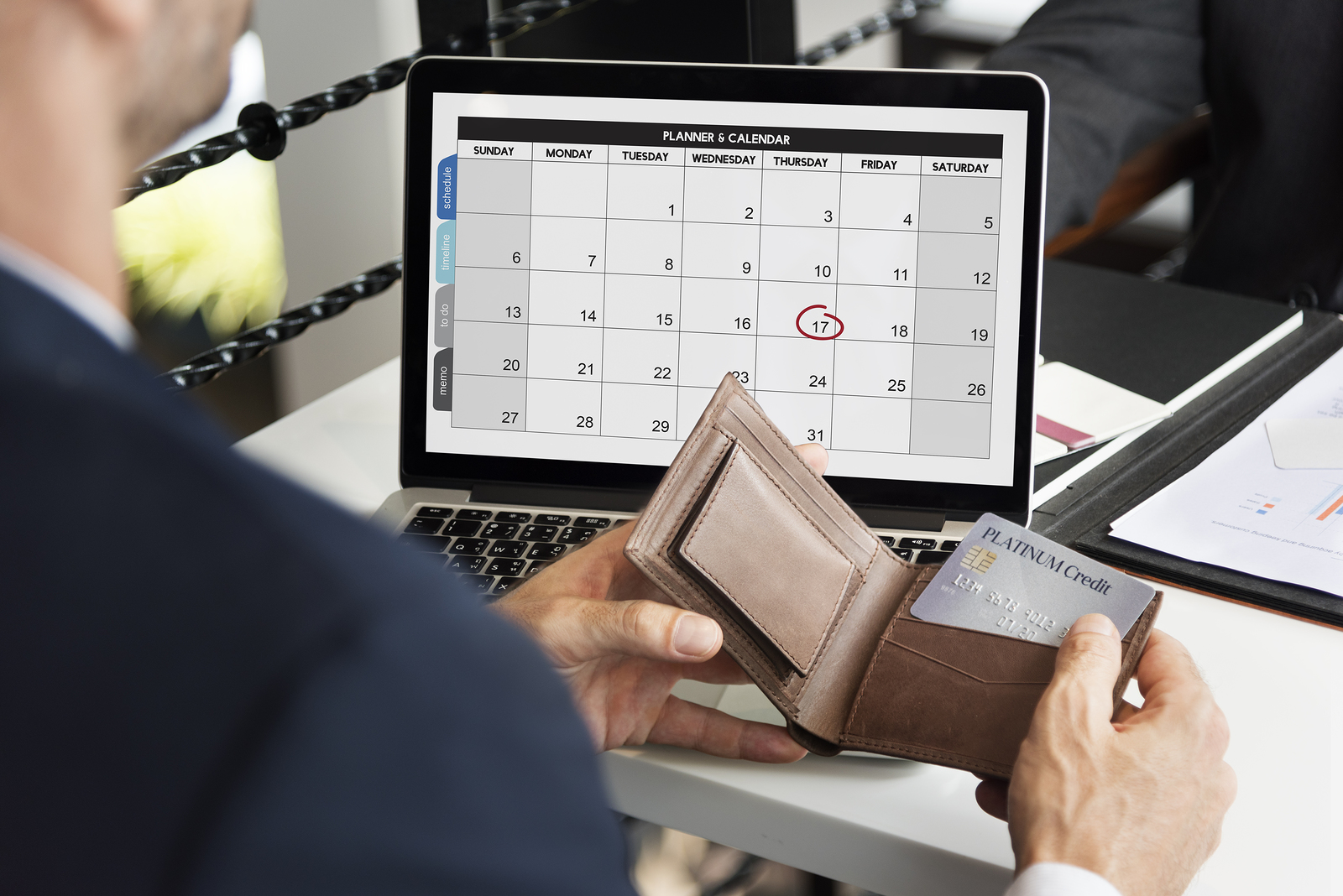 We all use credit cards, not just to avoid the hassle of carrying about physical cash, but also to take out temporary loans or perhaps to maximize benefits in the form of reward points, travel miles, and cashback.
This entire exercise is rendered much easier if we understand and remember the following important dates associated with our credit cards.
1. Payment due date
This is the date by which you must make your minimum due payment every month (if you want to avoid a late fee) or the date by which you must pay off your entire balance (if you do not want to pay finance charges).
This date remains the same every month; however, you can request your issuer to change it if you want the date to coincide with your payday or with the due dates of your other credit cards.
2. Statement closing date
This is the date on which your card statement is generated, and issuers usually give you at least 21 days (in some cases 25 days) after the statement closing date to pay off your balance.
Unlike the due date which is the same every month, your statement closing date may or may not be the same.
This is because issuers are mandated to provide you with at least a 21-day grace period after the closing date to pay your bill; however, each month does not have the same number of days.
So depending upon whether the month has 28, 30, or 31 days, your statement closing date may be moved backward or forward to accommodate the 21-day grace period and ensure that the due date is the same each month.
Let's say your card statement closing date is on the 31st of March.
So, if you make a new purchase on the 1st of April, you will have a month and 21 days to pay back that amount without being charged interest on the purchase.
(This, of course is applicable only to those cardholders who do not carry a balance from month to month.)
Consumers who would like to make a big purchase (but don't have the funds to pay it off immediately) often swipe their cards right after their statement closing date – this gives them a bit of extra time to pay off their balance.
3. Credit card expiration date
This date is printed or embossed on the back or front of your card – beyond this date, you will not be able to swipe your card or use it to make payments.
Usually, at the beginning of the month, card companies issue new cards to holders whose cards are due to expire by the end of that month.
To get the most out of the rewards offered by your card, you'll need to remember a few important dates as well.
4. Cut-off date for sign-up bonus spending requirement
Many cards offer a hefty signup bonus for spending a certain amount through a new credit card within a stipulated period of time.
For example, you may be offered 30,000 points as a signup bonus if you spend $3,000 using that card over the first 90 days.
In this case, it is advisable to call the issuer and find out the exact date for meeting the spending requirement.
Let's say you receive your new credit card on the 5th of February and activate it the same day.
This does not necessarily mean that you have 90 days from the 5th of February to meet your spending requirement.
It may perhaps be that the issuer counts 90 days from the time your account was opened – so if your account was opened on the 25th of January, then 90 days would be counted from that day.
5. Cardmember year
Certain fees, such as annual fees, are charged on the anniversary of your cardmember year and not at the end of the calendar year.
Moreover, while certain rewards or fee credits are offered on a calendar year basis, there could be cards that reward at the end of the cardmember year.
For example, a certain card may offer airline fee credits that reset every year on January 1.
On the other hand, some other card may offer you 2,000 reward points if you charge $2,000 to that card within 90 days of your card anniversary date.
Finally, remember that when it comes to earning, posting, and spending accumulated reward points, your statement closing date matters as well.
Generally, when you make a purchase just before the statement closing date, you'll have to wait a shorter amount of time before the associated rewards show up in the following statement. This means that you can redeem those points sooner.
However, you'll need to wait longer for your rewards to post if you've made your purchase soon after the statement closing date.
Having said that, understand that certain issuers have their own specific timeline for awarding reward points, so it's better to find out if any such rules are applicable to your card.
$50,000 - $250,000 at 0% Interest:
At Fund&Grow, we help clients with good credit obtain as much as $250,000 of unsecured credit at 0% interest.
This amount is available for a period of 6, 12, or 18 months, and can be used for anything from financing a small business to providing a down payment on a property.
We will guide you every step of the way.
So, what are you waiting for?
If you need such funds, call us at (800) 996-0270 and we will help you out immediately!