Home
»
Blog
»
behind-credit-cards
Does The Impact Of Coronavirus Have You Falling Behind On Credit Card Payments? Here are 4 ways to help...
April 10, 2020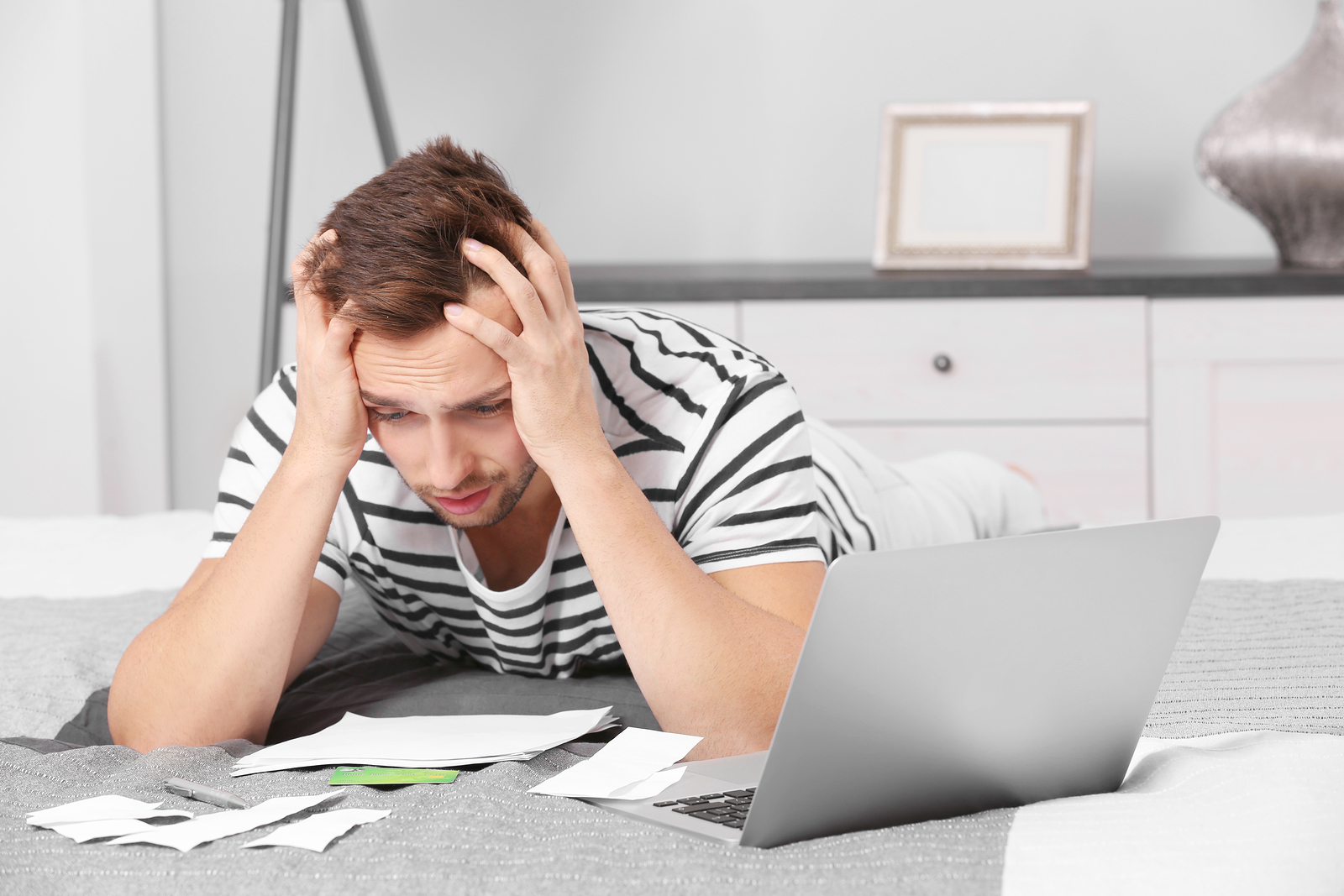 You have been falling behind on credit card payments and now your bills are past due. Unfortunately, ignoring this problem won't make it disappear – sooner or later you'll need to find ways to deal with your debt.
How to deal with mounting credit card debt and past-due bills
It may seem like a problem that has no solution; however, here are four things you can do to mitigate it.
1. Figure out your budget
You already know what your income is per month. From this, subtract all necessary expenses, such as those related to food, rent, and utilities. Also, deduct any payments you need to make towards secured loans, for example, a mortgage or a car loan. What remains after all these deductions is what you can afford to pay towards your past-due credit card bills.`
2. Communicate with your lenders
No lender wants to write off a loan in its entirety – most will attempt to get what they can from their debtors - even if it's a partial payment. Once you realize that you are having trouble paying credit card bills, contact the lender and explain your circumstances. There may be solutions that the creditor can offer to help you get out of the situation.
Never ignore a creditor's attempts to contact you. If the lender is unable to contact you for a period of four to six months, he will likely send your account to debt collectors. Once this happens, there will be no hope of settling the matter with the creditor, and you will be in greater trouble than before.
3. Discuss Payment Options
As mentioned earlier, your creditor may be able to offer a solution to your problem. Be honest with the creditor and tell them how much you can afford to pay every month.

Depending upon your individual case, they may be willing to divide the existing debt over a period of several months and charge the amount along with your monthly payments.

They may be willing to write off a certain amount in exchange for immediate payment of the remaining balance. If you offer to pay the entire outstanding at one go, you may even be able to negotiate with the creditor. Request that they delete your past delinquencies so that they don't appear on your credit report.
Whatever payment arrangement you arrive at, make sure you note it down. Also, when negotiating payment options, make a record of the people you speak to, as well as the date and time that you speak to them.
4. Keep going
Once you've finalized a payment arrangement, ensure that you stick to it. This should be manageable if you've been honest with the lender as to how much you can afford to pay every month.

For some reason, if you are unable to stick to the commitment, let the lender know immediately. They may be willing to revise the terms of the agreement.

If you still find it difficult to make required payments, contact a credit counselling agency. Often they can negotiate for lower interest rates and better terms to help you make your account current.
$50,000 - $250,000 at 0% Interest
At Fund&Grow, we help clients with good credit get $50,000 - $250,000 of unsecured credit at 0% interest. For this, we charge a fee, and in return, we take care of all the negotiating and paperwork for you. So if you need funding within the mentioned range, call us at (800) 996-0270 and we'll do our best to help you out.