Home
»
Blog
»
airlines-and-loyalty-credit-cards
Airlines Cash In On Loyalty Credit Cards – And You Get To Benefit Too!
November 12, 2018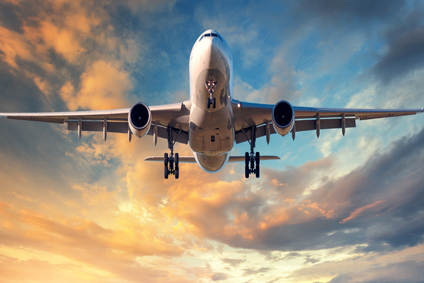 Airlines are increasingly offering credit cards to consumers with the hope of expanding revenue streams beyond traditional fare income. This is good news for cardholders.
Today, credit card related inflows are a lucrative source of revenue for every major U.S. carrier. According to disclosures, airlines earned more from credit card and loyalty programs in the second quarter than the same quarter in the previous year, and for many carriers, these increases surpassed overall sales growth. For example, revenue from American Airlines' loyalty program increased 7% to $1.4 billion in the second quarter, while overall revenue at the world's top airline rose 4%.
Loyalty programs have also proven to be a good way for airlines to encourage repeat business. According to Southwest Airlines Co.'s Chief Revenue Officer, Andrew Watterson, members of the carrier's Rapid Rewards tend to fly more if they sign up for a credit card. Due to all these benefits, airlines have set in motion plans to expand their credit card and loyalty program offers.
Consumers are set to gain from this move as well. For instance, customers who sign up for loyalty programs can get access to new routes. For example, Southwest President Tom Nealon said plans to add service to Hawaii are spurring passengers to save the points they received for signing up for its new card for a trip to the island. This has additionally prompted discount carriers, including Spirit Airlines Inc. and Sun Country Airlines, to consider sweetening credit card programs to keep up with the competition.
For airlines, revenue from non-fare, ancillary sources such as bag fees and loyalty programs accounted for 11% of global airline revenue last year, up from 5% in 2010. The industry expects to make even more from loyalty programs in the coming years. Delta's Chief Executive, Ed Bastian, said Delta Airline's deal with American Express Co. is expected to contribute $4 billion in revenue by 2021, up from $3 billion in 2017. Thus, subscribers to airline royalty programs can look forward to even better deals coming their way in the near future.
As far as airline credit cards are concerned, the concept is that they allow carriers to earn a percentage of customer's spending. At the same time, banks purchase miles from airlines and award them to people who sign up for new cards and to consumers who make purchases on everyday items. The more cardholders spend, the more miles they earn, and the more cash the issuing banks pay the airlines. Cards not tied to a certain airline work in a similar way; however, the difference is that the banks pay airlines when holders convert points to miles.
Banks benefit from airlines because they get access to customers who pay annual fees of $100 or more for those rewards, and they tend to be more affluent and can spend up to five times as much as on other cards in their quest for miles. Having said that, airline cards also benefit consumers. They allow customers to effectively get back some of the fees that retailers typically bake into prices for using credit cards. Industry consultants say. U.S. merchants paid $77 billion in such fees on $3.6 trillion in transactions last year to payment companies including Visa Inc. and Mastercard Inc.
Airline card offers and loyalty programs create a win-win-win situation for all – the airline industry, banks, and consumers. Given the current trend, these types of offers are set to increase in the future, so prepare yourself to make the most of them.
$50,000 - $250,000 at 0% Interest
At Fund&Grow, we help clients with good credit obtain $50,000 - $250,000 of unsecured credit at 0% interest. Available for a period of 6, 12 or 18 months, this amount can be used for anything – from funding a small business to providing a down payment on a property. So, if you know someone who needs this sort of financing, have them call us at (800) 996-0270, and we will help them out right away.