Home
»
Blog
»
accounts-not-listed-on-credit-report
Why Are Some Accounts Not Listed On My Credit Report?
July 9, 2018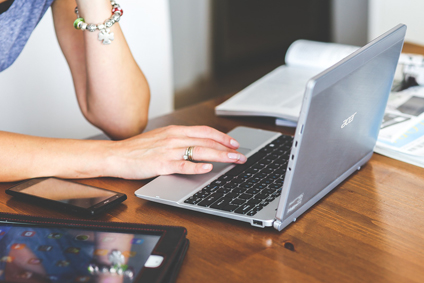 Almost everything that is related to your credit profile appears on your credit report - for example, how many credit cards you have, the value of the loans that you have taken out, and whether you have a mortgage or not. Everything can be figured out from your report. However, sometimes certain accounts do not appear on any of your credit reports from the three major credit bureaus, Experian, Equifax, and TransUnion. Or an account may be present on one of these reports, but may be absent from the other two. Read on to know why this happens and whether or not such accounts can affect your credit score!
One of the main reasons why certain closed accounts don't appear on your credit report is because they are too old to be reported. Most credit bureaus have an internal reporting time limit for different types of accounts and once they expire, the debt drops off the report. By law, most accounts have pre-specified reporting time limits. For example, if you were delinquent when an account was closed, it will fall off your report after seven years. Other closed accounts usually remain on your report for a maximum of ten years.
Secondly, whether an account is listed on a certain report or not depends on whether the lender reports to that credit bureau. Thus, if a creditor reports payment history to Equifax, but not to Experian or TransUnion, that account will appear on only one of your reports.
Sometimes it may even happen that a business does not report the payment history of its clients to any of the credit bureaus. This is especially seen in cases of companies that provide services such as water, cable, phone, etc. Rent payment accounts, especially if they are from a smaller landlord, may also not appear on a consumer's credit report. However, if your account becomes delinquent, it is most likely that the company will report you to the credit bureaus. That is why you must always try to pay on time, even if an account does not appear on your credit report.
Effect on Credit Score
Your credit score at any given point of time is based on the information on your credit report at that time. So, if an account is not listed, but you have been making timely payments, it is possible that you may be losing out.
In cases where an account drops off the report after the stipulated time, the effect is more difficult to gauge. Depending on the other information contained in your report, your score may either rise or fall.
Whatever the case, if an account is absent from your credit report, you can always call up the business to ask why; it may even be possible that the company is making a mistake.
$50,000 - $250,000 of Unsecured Credit at 0% Interest
At Fund&Grow, through creative credit card financing, we help individuals with good credit obtain as much as $250,000 of unsecured credit at 0% interest. This amount can be used for any purpose and without restrictions. You can use it to put a down payment on a property or to finance your business. For a flat fee, we not only show you how to get the funds, but also take care of most of the paperwork ourselves. So if you need this kind of financing, call us at (800) 996-0270 and we'll help you out right away!