Home
»
Blog
»
Steps-to-Take-If-a-Credit-Bureau-Refuses-to-Fix-Errors-on-Your-Credit-Report
Steps to Take If a Credit Bureau Refuses to Fix Errors on Your Credit Report
May 29, 2018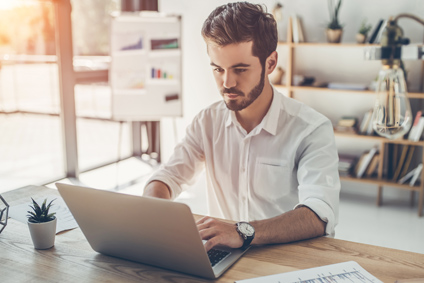 Not only does your credit score decide whether you'll get the loan you applied for or not; in many cases, it also determines the neighborhood you'll live in, the car you'll drive, and even the job you'll qualify for! This is why it is so important for you to ensure that the information used to calculate your score is free from errors.
It is not uncommon to find individuals complaining about errors on their credit report. This may be due to various reasons. For example, the lender reporting to the credit bureau may have supplied inaccurate information. However, as a consumer, you don't have to accept that error. The Fair Credit Reporting Act empowers you to dispute the mistake with the bureau that provided the report.
Whether you dispute the error by mail, phone, or online, it may happen that the bureau refuses to fix the mistake on your report. In that case, you have a few alternatives:
Firstly, you may choose to dispute the error again. However, in this case, you must provide the bureau with some new information. Unless you do so, the institution may consider your dispute to be frivolous, and, by law, it is not required to investigate such disputes. Nevertheless, even in this case, you have a right to know within five business days why your dispute has been considered frivolous, and what information you must supply for them to take suitable action.
The second option is to dispute the error directly with the creditor or institution that provided the data. For this, you are required to send the dispute along with proof of the error to the information provider. You may even escalate the matter to higher officials if it is not taken seriously. Once the institution acknowledges the error, they are required to provide the credit bureau with updated information.
You can even lodge a complaint against the credit bureau with your state Attorney General, the Federal Trade Commission, and the Consumer Financial Protection Bureau. These institutions can't really force the bureau to change your information; however, your problem may be given more attention if they find that you have escalated the matter.
Another course of action is to sue the bureau, since it has violated your rights by reporting inaccurate information about you. But for this you must take care to preserve the details of all correspondence with the bureau and your creditors, and you also need to take notes of any phone calls that you may have made regarding the dispute. Hire the services of a lawyer if you feel you have enough evidence to win a case against a bureau.
Finally, you must also consider whether all the time and effort that goes into disputing an error is worth it. If you find that the mistake is not adversely affecting your score, and your ability to get loans, or is going to fall off your report soon, you can ignore it. Nevertheless, keep close tabs on your report in the future and dispute any new error that crops up.
By scanning your report at regular intervals, you can keep your credit profile up-to-date and free from errors. This will save you a lot of trouble when you apply for a loan, a mortgage, or even a job!
$50,000 - $250,000 at 0% Interest:
At Fund&Grow, we help clients with good credit obtain $50,000 - $250,000 of unsecured credit at 0% interest. Available for a period of 6, 12 or 18 months, these funds can be used for anything – from financing a small business to providing a down payment on a property. If you, or someone you know, need this kind of financing, call us at (800) 996-0270 and we will help you out right away!