Home
»
Blog
»
Fraud-Alert-Protection
Did You Know that a Fraud Alert Can Protect You from Credit Card Scams?
June 13, 2018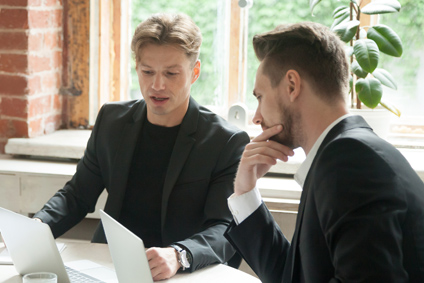 If you've lost your credit cards or had them stolen, or in case you feel that you are at risk of identity theft, the best way to protect yourself is by placing a fraud alert on your profile. The main purpose of a fraud alert is to advise potential and current creditors that they need to take reasonable steps to ensure that it is really you, and not a criminal, who has requested new credit cards, loans, or higher limits in your name.
When is it necessary to file a fraud alert?
A fraud alert can save you a lot of trouble and protect your identity from being stolen. You should consider filing a fraud alert if:
Your credit cards have been lost or stolen;
You notice purchases that you didn't make on your credit card statement, or if you observe accounts you never opened and loans you didn't take on your credit report; or,
You feel that your financial information has been stolen by unscrupulous individuals who may use it to steal your identity.
What is the procedure for filing a fraud alert?
Depending on your circumstances, you can file three types of fraud alerts – Initial, Extended, and Active Duty.
Initial Fraud Alert
This is filed if you are concerned, but not sure, that your identity has been stolen. In this case, you would need to fill out an online form on the website of any one of the three credit bureaus (Equifax, TransUnion or Experian) to request a temporary fraud alert. Alternatively, you can email or call one of the three bureaus. You'll be asked for proof of identity, which means you may have to provide your social security number in the online form.
The moment you request a fraud alert from one of the credit bureaus, it immediately informs the other two bureaus as well. An initial fraud alert is placed for 90 days. During this time, creditors who pull your credit report, such as credit card issuers, banks, and other financial institutions, are required to take reasonable steps (for example, making phone calls) to verify that it is indeed you, and not an impostor, who has requested a new credit card, loan, or higher limit.
Extended Fraud Alert
If you have proof that your identity or credit cards have been stolen and you have filed an identity theft report, you can file an extended fraud alert which provides greater protection. For this purpose, you must send the identity theft report (police report or report with the Federal Theft Commission) to one of the three credit bureaus, along with proof of identity (ideally, a copy of your driver's license). That bureau will inform the other two. This will result in an extended fraud alert on your profile that will last for seven years.
Again, creditors will need to verify your identity before issuing new credit in your name. Your name will be removed from pre-screened offers of credit or insurance for five years. Additionally, you'll be able to request two free credit reports from each of the three bureaus within 12 months of filing an extended fraud alert. (Under normal circumstances, you are entitled to one free copy of your credit report from each of the three credit bureaus during a year.)
Active Duty Fraud Alert (U.S. Military)
This fraud alert is designed for U.S. military members to prevent problems during their military tours when they are deployed overseas. The alert lasts for one year. Your name will be removed from all pre-approved or firm offers of credit or insurance for two years, and can be renewed to match deployment.
An active duty fraud alert can be filed by requesting one from any of the credit bureaus. During this time, creditors will have to take reasonable steps to confirm your identity before granting requests for credit or increasing limits.
$50,000 - $250,000 at 0% Interest
At Fund&Grow, we offer individuals with good credit the opportunity to obtain $50,000 - $250,000 of unsecured credit at 0% interest. This amount can be used for any purpose, from financing a small business to putting a down payment on a property. So if you, or someone you know, need this kind of funding, call us at (800) 996-0270, and we will take care of the rest.