Home
»
Blog
»
Best-Five-Cash-Back-Cards-of-2018
Review: Best 5 Cash Back Cards of 2018
May 31, 2018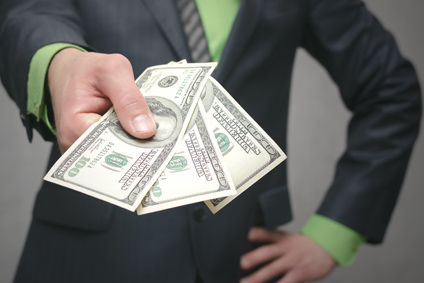 Every single person has expenses that they must take care of. And, when bills are paid with credit cards offering cash-back rewards, a part of the money paid comes back to you. Here we've compiled a list of the best cash back credit cards of 2018.
Chase Freedom
The card offers 1% cash back (unlimited) on all purchases and 5% cash back (up to $1,500) on certain rotating categories per quarter. In recent years the categories have included gas stations, grocery stores, restaurants, and wholesale clubs. It all adds up to earning substantial cash back with this card. The only drawback is that you have to opt-in to the bonus categories every quarter, else you don't get the reward. This card has no annual fee and no complicated redemption procedures. An added bonus is that if you spend $500 within three months of opening your account, you get $150 back.
This card is recommended for individuals with a credit score between 690 – 850, it offers 0% on purchases and balance transfers for 15 months, and after that, the APR may vary anywhere between 16.49% to 25.24%.
Discover it – Cash Back Match
This card is similar to the Chase Freedom card in the sense that it has no annual fee, offers 1% cash back on all purchases and 5% cash back on certain categories (up to $1,500). However, with this card, your sign-up bonus is based on the amount you spend during the first year of account opening. At the end of the first year, Discover automatically matches all the cash back you earned during the year.
You can apply for this card if your credit score is between 690 and 850. There is a 0% charge on purchases and balance transfers for the first 14 months, after which you will be charged an APR between 13.49 – 24.49%.
Wells Fargo Cash Wise Visa Card
This card offers $200 if you spend $1,000 within the first three months. It also offers 1.5% cash back on purchases (unlimited) and 1.8% cash back on qualified mobile wallet purchases within the first 12 months of account opening. Moreover, if you pay your monthly cellular phone bill with the card, you can get up to $600 protection on your cell phone (subject to a $25 deductible) against covered damage or theft.
Individuals need to have a credit score between 690 and 850 to qualify for this card. There is no annual fee, a 0% introductory APR for 12 months on purchases and balance transfers, then a 14.49% – 26.49% variable APR.
Citi Double Cash Back Card
You get 1% cash back twice – once when you spend and then when you pay off your purchases. The cash back is unlimited and can be redeemed as a statement credit, a gift card, or a check in the mail. There is no annual fee.
Again, the advisable credit score for this card is 690 – 850. There is a 0% rate on balance transfers for 18 months, after which the APR varies between 14.99% - 24.99%.
Capital One Quicksilver One Cash Rewards Credit Card
While the other four cards listed above are meant for consumers with good credit, this one is meant for individuals with a credit score ranging between 630 – 689. The card provides you with the opportunity to earn 1.5% cashback every day (unlimited). There is an annual fee of $39, but the added benefit is that you may obtain access to a higher credit line after paying your bills on time for first five months.
The APR for this card is high at 24.99% each month, so make sure you pay your balance in full, else the interest charges will nullify any rewards you can hope to obtain.
Please read the fine print for any credit cards you subscribe to, as this information may have changed since this article was published.
$50,000 - $250,000 of Unsecured Credit at 0%
At Fund&Grow, we offer individuals with good credit the opportunity to obtain $50,000 - $250,000 of unsecured credit at 0% interest. Available for a period of 6, 12 or 18 months, these funds can be used for anything – no questions asked! So, if you need such funds, call us at (800) 996-0270 and we will do our best to take care of your needs.