Home
»
Blog
»
ten-striking-reasons-to-switch
10 Striking Reasons Why You Should Switch to a New Credit Card
February 2, 2017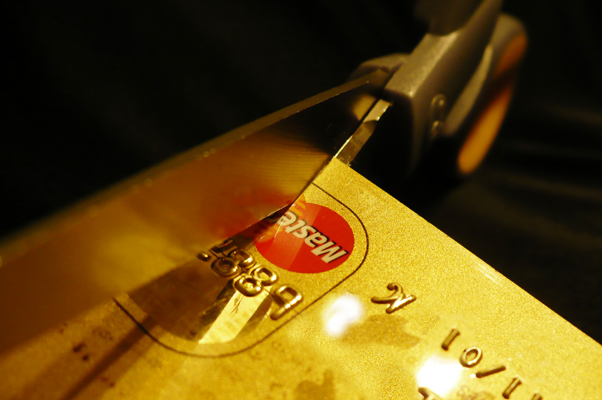 If you can obtain a credit card that provides better features and rates than what you're currently using, there's no reason why you should stick to the old one. Here are a few instances when you should consider scrapping your favorite card for a new one.
There's been an improvement in your credit score
When you had an unsatisfactory credit score, you may have had to opt for secured credit cards, or those with higher interest rates and/or annual fees. However, once there's an improvement in your score, you can choose a card that offers better terms.
Card Companies Are Offering You Better Cards
Sometimes, to increase their customer base, card issuers send pre-approved offers to consumers in the mail. You can compare these offers with others that are available on the Internet, and apply for a card that has the best features.
Your Credit Card Doesn't Earn You Any Rewards
Today most cards offer some sort of reward for usage – from discounts to cash back to travel miles. If you have a card that is not earning you any points, you really should get a new one.
You Don't Get Rewards for Spending on Your Favorite Category
Many credit cards offer higher rewards for category-based spending, and this can be quite useful for the customer. For example, if you use your card mostly to buy groceries and gas, but it rewards you more for booking airline tickets, you should probably switch to a more optimal one.
To Obtain Sign-up Bonuses
Many cards offer huge sign-up bonuses to new customers in the form of rewards points, travel miles or even cash. Sometimes, it can be worth switching over to a new card just to obtain these.
The Card Issuer Is Not Increasing Your Credit Limit
Sometimes card companies fail to upgrade a cardholder's credit limit even if there has been an improvement in his or her income level or credit score. This is typically because they have a maximum credit limit for a certain type of card. In such cases, you should apply for a card that has a better limit.
You Need to Pay an Annual Fee on Your Current Card
Paying an annual fee makes sense only if the perks outweigh the cost, or if you are rebuilding your credit and can't qualify for any other card. Otherwise, there are plenty of cards available without annual fees that you can opt for.
You Are an Authorized User or a Joint Account Holder
If you are a joint account holder or an authorized user on someone else's account, you should get an independent card. This will ensure that your payment history is not dependent on someone else's credit habits.
Your Current Card Is Being Discontinued
Sometimes issuers decide to discontinue certain cards. In this case, they typically offer you the option of switching over to another one in their portfolio. However, you may decide to go for a new card with a completely different issuer if the terms are better.
You Are Paying a Higher Interest Rate
Many cardholders opt for a new card to take advantage of a 0% introductory APR offered on balance transfers. This enables them to pay off part or all of other debt, and hold that debt at no cost during the interest-free period.
$50,000 - $250,000 at 0% Interest
For those individuals who are looking for financing within the $50,000 - $250,000 range, Fund&Grow has a great offer! Our team helps clients with good credit obtain this amount at 0% interest for a period of 6, 12 or 18 months without the need to put up any collateral! To learn more about this, give us a call at (800) 996-0270.