Home
»
Blog
»
declining-a-new-credit-card
Everything You Need to Know about Declining a New Credit Card
December 4, 2018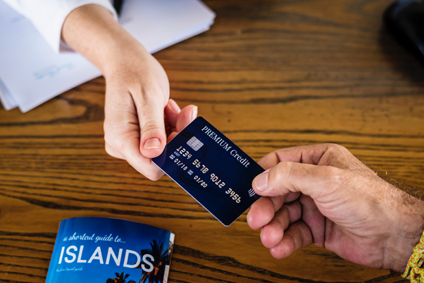 One of the things about applying for a credit card is that you're not sure what you're going to get. Whether your credit limit will be, say, $500 or $5,000, and if your APR is going to be 2% or 25% – is something that you'll understand only when the card is actually in your hands. This is why when a new credit card is finally delivered to a consumer, they may decide that they don't want it after all. Nevertheless, most individuals don't know that if they receive a new card with unfavorable terms, they are not required to keep it. You have the option of declining the card.
Let's say that you've just received a new credit card that you applied for via mail. On closer inspection of the terms and conditions, you decide that you don't want to keep it. All new cards come with instructions on how to activate them, so you might think that if you don't take this all-important step, your account with the card issuer will not be opened at all.
This is where you would be wrong. Even if you haven't activated the card, you still need to close the account. To do this, call up your issuer and tell the customer representative that you want to close your account without ever using your credit card, and ask that they send you a letter in writing stating the date of cancellation so that you can prove it in the future if the need arises.
Next, ask about account initiation fees. Many card companies charge these just for opening an account, and they may be non-refundable. Find out if these can be waived; if not, then you need to pay them before your account is canceled.
Follow up your phone call with a letter that reiterates your phone conversation. Send the letter by certified mail with return receipt requested so that you have proof of the communication. Destroy the credit card, but keep documents such as letters and receipts. Maintain notes summarizing all of your phone calls. Record the dates and the names of the customer representatives you spoke to, as well as the actions that they promised.
Even after closing your account, you may still receive statements from your issuer for a couple of months. Open them and ensure that the balance is always zero. Eventually, you should receive a statement indicating that the account has been closed. Two months after closing your account, check your credit report. If that account is listed, it should be mentioned alongside the account that it was "closed at the consumer's request." However, even if your report lists it as an open account, don't panic. It may take time for the closure to show up on your report, so check it again after a few months.
Usually, such accounts get erased from your credit report once you close them since the card isn't activated in the first place. However, some issuers continue to report it to the bureaus for the next seven years, but they are not used to calculate your credit score in any way.
Having said that, there is still one way in which an approved credit card account can affect your credit score – and that is due to the hard inquiry caused when the issuer pulled your report to check your credit history. It can ding your score by a few points and the notation may stay on your report for two years; however, the effect will last for about one year only.
Most individuals who decline credit cards that they had applied for, do so because of one primary reason – the credit card that they had received had unfavorable terms and conditions. This can prove to be quite a problem for these consumers, as they had probably applied for the card to meet some credit requirement in the first place. Fund&Grow has a great solution for them! Our team helps individuals with good credit obtain $50,000 - $250,000 of unsecured credit at 0% interest. Available for a period of 6, 12 or 18 months, this amount can be used for anything from funding your small business to providing a down payment on a property. So even if you've had to cancel that credit card, don't despair – just call us at (800) 996-0270, and we will help with all of your funding requirements!