Fund&Grow Education
Premium Newsletters
Newsletter Database with Free Vacation Condo Getaways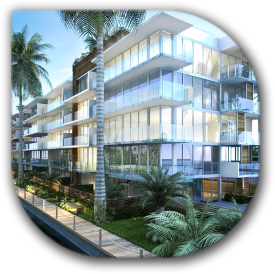 Our monthly newsletter is light, easy and concise reading. We cover the credit markets and other topics of interest to our members. These may include: international investing in both real estate and securities, theories on the US dollar, and other areas of credit card and credit line knowledge, including various strategies for incorporation, other tax strategies, and maintaining high credit and D&B ratings. Get your Fund&Grow education today.
Our Guarantee: The Premium Newsletter Subscription is $50 per month and includes business credit card offers that will be presented for the first time in the newsletter. If you don't think our newsletter is packed with valuable information and, you can't wait for the next one, then you may cancel at any time. People pay more for their cable or satellite service, and that costs them money. This will make you money. You can always read the newsletter and then, if you don't think it is worth the money, you may cancel anytime and you won't receive any further newsletters.
"I do not write you very often, but this time I have to say: Thank you so much for providing this amazing source of information, the reports are great! – A grateful reader of your newsletter." -Dirk
Free Access to Getaway Condos: Fund&Grow provides to all Premium Newsletter Subscribers one week free per year at one of our getaway condos located in vacation destinations around the US. You pick the destination, we send you for a free week – on our tab! Clients must maintain a 12-month Premium Newsletter Subscription to be able to qualify for condo vacations.
"Thanks for the nearly week-long stay in San Diego last month. Not only did you set me up with a nice condo, you also made sure it was only a block away from the conference I was attending, and that made my trip just that much smoother. Didn't need to stress about parking either, much appreciated. There were a couple of minor issues with the unit, but the staff fixed them promptly and they were courteous as well. All in all it was a great stay, and was worth my annual subscription to the Fund&Grow Newsletter just by itself! Thank you!" -Eric
"I want to thank Zac Ricci and Fund&Grow for setting me up with the condominium in San Diego, CA. It's a very nice place, and very convenient to everything. Thanks to the newsletter subscription I was able to take my vacation the way I wanted to. I really enjoyed my condo stay and everything I needed was within walking distance. I recommend it to anybody who would just want to go and relax." -Roberto Mendoza
"What a wonderful experience! All we had to do was let Veronica know where we wanted to travel, and then she sent us a list of potential housing options. We ranked them and then Veronica booked our first choice based on what was available for our dates. Once we arrived, the owner of the condo was so accommodating and kind! We told Veronica we wanted to be as close to the ocean as possible - and we were just steps from the beach! Sometimes things that appear to be "too good to be true," actually are true. Fund&Grow is one of them!" -Rachel G
$50/month
Order Now
No risk, 7-day money back guarantee!
Cancel at Any Time: If you don't think our Premium Newsletter is valuable, you can cancel at any time.
See you on the inside!