Home
»
Blog
»
get-funding-for-real-estate
Thousands of Real Estate Investors and Business Owners Use This Type of Funding
August 18, 2016

I have a personal invitation for you: We're going LIVE with Q & A at 2pm Eastern on Wednesday the 24th:
>>> Save Your Spot, Click For More Info, Register Now

Learn How YOU can Get upwards of $250,000 in Unsecured, Business Credit at 0% Interest for EXTENDED introductory periods of time…

…And How People With Credit Challenges Can Be Made Whole, And Get Business Credit Lines, Too! You can also refer your clients and friends to receive a commission!

We get such great feedback which really makes me proud, so I wanted to share just a few of the comments from our last training: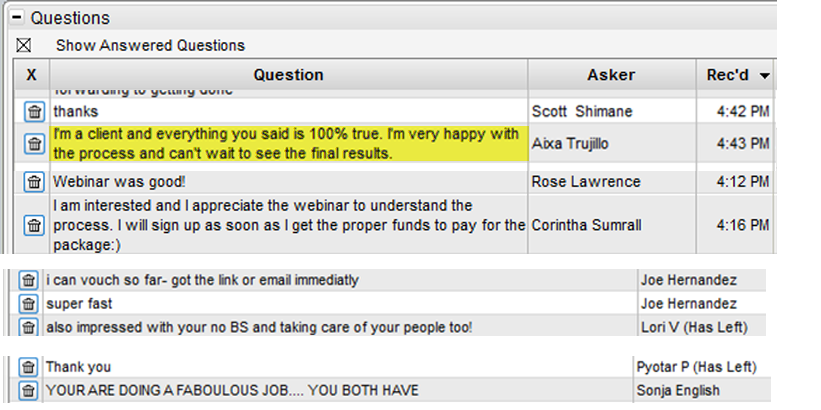 Thousands of Real Estate Investors and Business Owners use this type of funding. If you aren't yet, join us next Wednesday and we'll answer any questions you may have.
We truly believe in this topic, and we're not alone. You may know of the dozens of nationally renowned speakers who endorse our program. We work directly with well-known experts and their organizations such as Bryan Ellis, Kent Clothier, Mitch Stephen, Rob Thompson, Dave Lavinsky of Growthink, Scott Meyers, Sherry Watson and many, many others.